The real-time broadband data link solution will provide mission-critical wireless communications for Tactical Engagement and ISR Missions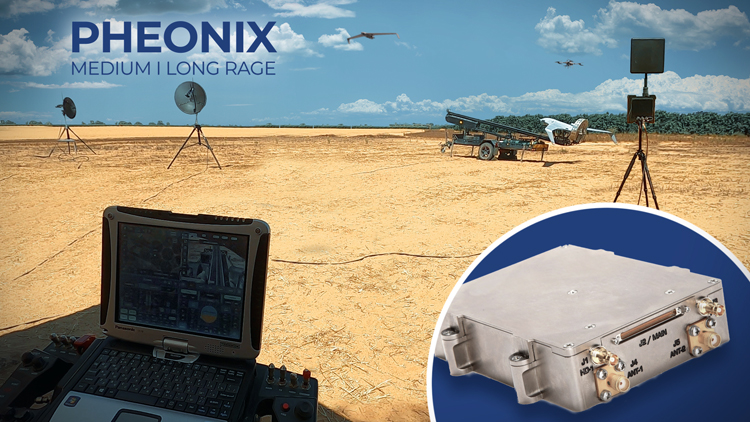 Phoenix System
Commtact Ltd., a leading provider of advanced wireless communication solutions for defense, security forces, first responder teams, and robotic platforms, announces a winning of a multi-million contract to supply its cutting-edge broadband Phoenix data link systems to an Asian country. Given the challenges experienced by the client in the field, Phoenix systems will address the requirement for a versatile system with the capability to operate on multiple frequencies.
The Phoenix systems, designed to excel in the most demanding Intelligence, Surveillance, and Reconnaissance (ISR) and tactical engagement missions, empower forces with reliable, secured, high-performance broadband video and data connectivity, to meet the needs of the modern battlefield.
Guy Avrahami, VP Sales & Marketing of Commtact, emphasized the rapid progress of the Phoenix systems, stating, "The Phoenix systems were launched just last year, and we take immense pride in the fact that they are already being deployed on various platforms, as well as by UAVs manufacturers. This recent contract represents a significant milestone in our commitment to delivering innovative communication solutions that enhance the capabilities of defense forces worldwide."
Commtact's Phoenix family includes configurations optimized for various link ranges: Phoenix SR for short-range, Phoenix MR for medium-range, and Phoenix LR for long-range operations. These systems offer point-to-point, point-to-multiple-point, and relay connectivity, acting as real-time communication to ensure seamless communication even in complex and challenging environments.
The Phoenix systems, available in various configurations, include Ground stations ranging from handheld units for tactical ground forces, up to larger units that support ranges up to 250 km.