At a time when government is mulling over giving approval to the proposal for setting up of aircraft maintenance company, SP's Aviation caught up with Mahesh Iyer, President of Titan Aviation group to learn more about it and his company's future plans.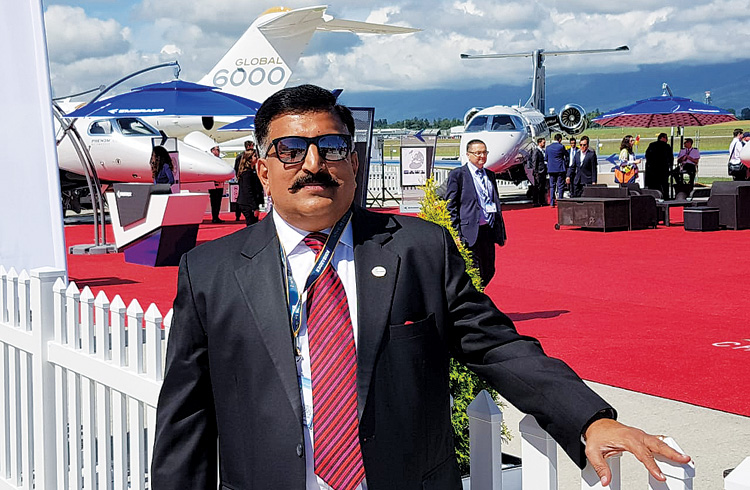 Mahesh Iyer, President of Titan Aviation
SP's Aviation (SP's): Tell us about your company's background?
Mahesh Iyer (Iyer): We are basically business aircraft sales charter and management company. It is pertaining to business aircraft sales and managing it for the client. Apart from that, the additional component is aviation HR where we provide pilots and cabin crew to different airlines and private operators. Our core business is aircraft sales, management and charter. We provide HR to all airlines including unscheduled airlines. We have got clients like Kalyan Jewelry, Zee Tv, Essel Group.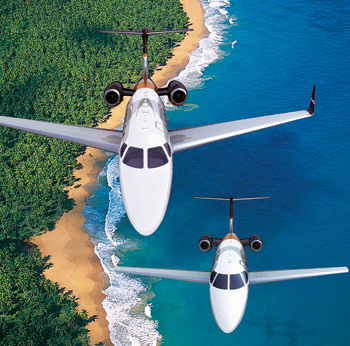 Part of the Fleet: Phenom 100 and 300
SP's: What is impeding the growth of MRO industry in India?
Iyer: The government is planning to come up with lot of facilities for these organisations but it is still under proposal and once it is done it will be more friendly to do business in India. To promote outside party other than the present players requires lot of permission from the DGCA and lot of infrastructure. I see good future for MRO in India as there are not many players in India now. Market is still open.
SP's: As part of policy, what are the areas government should focus on?
Iyer: Lots of people are suffering with the single ownership. If anybody wants to buy single aero plane and operate it then also I have to start a company manage it, maintain it, the whole certification has to be done on my name. We have given a proposal to the government to list out aircraft management companies where they (DGCA) can approve listed management companies for the aircraft to be managed. Once they approve the management company people who fly single aero planes they will not have to everything by themselves. This is the proposal government is looking at it and we are seriously looking at it. All players are looking towards the government for approval of the management companies to be certified. The certification will be done by the DGCA. This way business will also get promoted. This will make aircraft operations cheaper and there will huge business in India for private jet.
SP's: How GST is a affecting the industry?
Iyer: GST is not affecting much. It is just slight difference (only three per cent) from the previous one. Until now we do not see any impact of that. Because people who own private jet do not care for two-three per cent difference in the total invoice. It is a niche market. I do not see any issue in business aviation because of this. Currently the GST on charter aircraft is 18 and for non-scheduled transport purpose it is three per cent.
We have given a proposal to the government to list out aircraft management companies where they (DGCA) can approve listed management companies for the aircraft to be managed.
SP's: What is the significance of MRO sector?
Iyer: It is question of demand and supply. There is a huge demand for MRO facility. But there are only two or three constructive players. There are not many aircraft maintenance companies in India and I see a tremendous growth. Some of the operators are going abroad for maintenance so, India is a huge market for MRO facility. By starting another company definitely you will get good demand on that.
SP's: What could prove to be the game changer for this sector?
Iyer: The game changer will be the aircraft management company which is going to give the real impact to the business, import of aircraft will be more, private owners will come forward and they will give aircraft to management companies. This will give positive impact to the industry.
SP's: What is being done to attract talent to this sector?
Iyer: Many of the universities have added aviation as a subject. Before, there was no course on aviation. MBA- Aviation was not there in India. Many of the universities have included MBA with specialization in aviation. By this way lot of talent will be groomed.
SP's: What are your future plans?
Iyer: We are planning to develop the charter market; we are in touch with few owners. We are planning to position few jets in south Indian and also in north given the connectivity between the cities. We are planning to bring in four seater and eight seater. We have a back order of around three and we are expecting another four or five within a span of one or two years. Out of the backorder of three, one should be operational within a month and another should be operational in another six month, then the next one should be in eight to nine months.