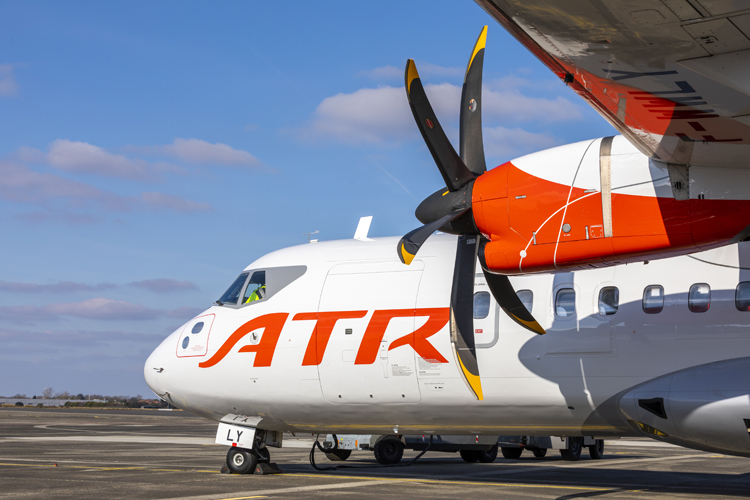 ATR, the world's number one regional aircraft manufacturer, and leading MRO software company Swiss-AS, today announced a partnership to further improve the digitalisation of airline maintenance management.
Through this collaboration - a first between an aircraft manufacturer and an MRO software company - the two partners are working hand in hand to improve and customise the integration of ATR maintenance data into the AMOS software provided by Swiss-AS to ATR operators.
The aim is to enable airlines to digitalise their maintenance management in the most efficient way with a software tailored to their needs and operational constraints.
Currently, the integration of technical publications, provided by the OEM into the software solution is under the responsibility of the operator and often requires the usage of standalone systems and various middleware to manage data integrity and revisions.
Fabiano Faccoli, CEO of Swiss-AS, said: "We are pleased to sign this partnership with ATR. It represents a step further in supporting operators throughout their digital transformation, making the most of ATR's expertise as a manufacturer and Swiss-AS' proficiency in digital maintenance management. This will help them save both time and money."
Stefano Marazzani, SVP Customer Support and Services at ATR, said: "An aircraft is only valuable when it is flying, which is why, over 20 years, ATR has been helping to increase operators' fleet time and reduce their costs by optimising maintenance and repair processes. This contributes to making regional air transport more reliable, accessible, and sustainable. Through this joint initiative with Swiss-AS, we continue to innovate and develop solutions through digitalisation to better support our customers in managing their in-service fleet including technical and logistic systems. This partnership will integrate our customers' requirements in terms of maintenance planning and management with an end-to-end approach to evolve our service and support offering."