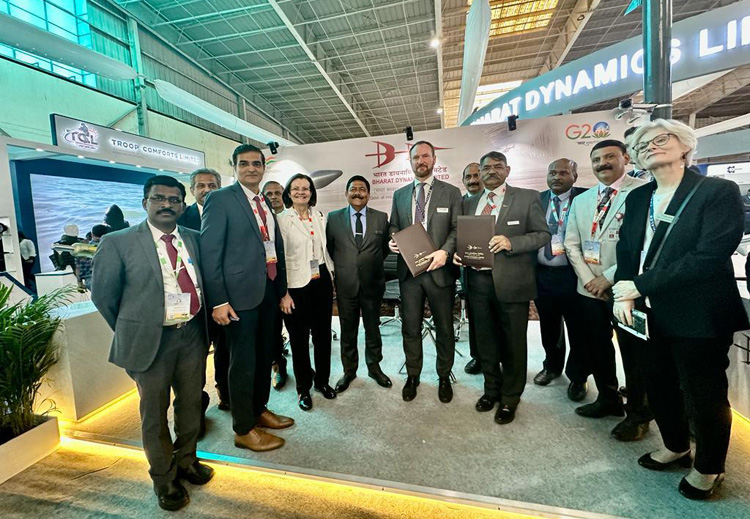 Thales and BDL join hands
Thales and Bharat Dynamics Limited (BDL), a Government of India enterprise, signeda Memorandum of Understanding for setting up manufacturing facilities in India for precision-strike 70mm laser guided rockets (FZ275 LGR).
Through the agreement, BDL will become a part of the FZ275 LGR global supply chain, providing the opportunity for export of Indian manufactured components to existing and future 70mm laser guided rockets customers.
This agreement will also provide the opportunity for BDL to offer a 'Make in India' 70mm laser guided rocket solution for existing helicopter fleet of Advanced Light Helicopters (WSI) and Light Combat Helicopters of the Indian Government.
BDL was established in Hyderabad in 1970 as a manufacturing base for guided missiles and allied defence equipment. The company is uniquely positioned, with dedicated facilities and knowledge in the field of precision guided ammunition to address such an industrial and technology transfer.
Thales is the original equipment manufacturer of FZ275 LGR, the lightest, shortest and most versatile 70mm laser guided rocket on the market with high level of accuracy. It can be deployed in day and night operations at ranges between 1.5m up to 7km (on helicopter).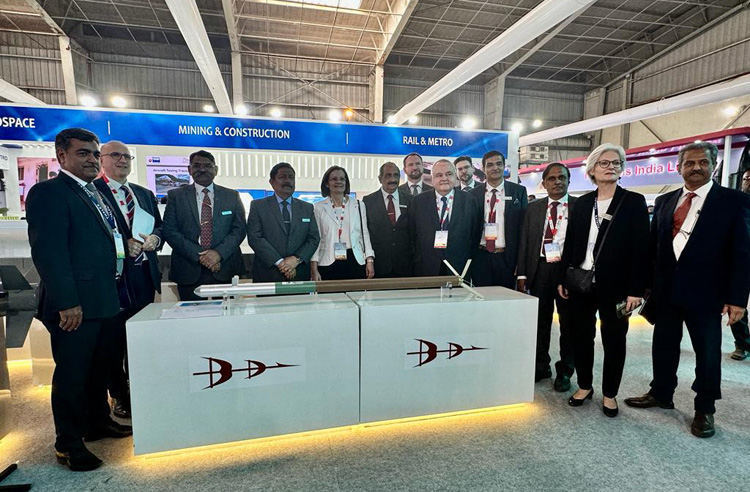 Speaking on this collaboration, Cmde Siddharth Mishra, Chairman and Managing Director, BDL, stated, "We are pleased to partner once again with Thales, this time for precision-strike 70mm laser guided rockets. Leveraging our long experience in building precision guided ammunition and our diverse industrial expertise, we look forward to reaching new heights of excellence with this partnership and contributing to the prestigious 'Make in India' initiative."
Ashish Saraf, VP and Country Director, India - Thales said, "We are proud to strengthen our partnership with Bharat Dynamics Limited. In support of the Aatmanirbhar Bharat vision, this collaboration seeks to further develop in-country capability of producing advanced weapon systems such as 70mm laser guided rockets to cater to export markets besides assisting the Indian Armed Forces in their mission to effectively safeguard the nation."