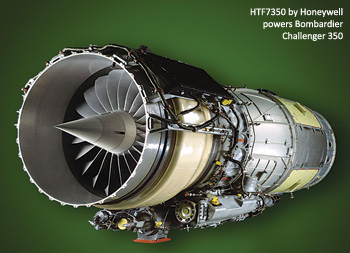 Honeywell Aerospace with its technological innovations is striving to make flying experience pleasant and easier in the years to come
Right from when you arrive at the airport till you reach your destination, it's a Honeywell technology which assists you, making your journey safe, secure, fast, comfortable, entertaining and 'connected'. Honeywell Aerospace with its technological innovations is striving to make flying experience pleasant and easier in the years to come. Be it business aviation or general aviation, year 2015 will bring in immense development with regard to connectivity high up in the air. In a tête-á-tête with SP's Aviation, John Bolton, President, Air Transport and Regional, Honeywell; Bob Smith, Vice President and Chief Technology Officer, Engineering and Technology; and Carl Esposito, Vice President, Marketing and Product Management, Honeywell, discussed at length about Honeywell's smart products and solutions on green aviation, intelligent airport vision, future technologies and India as a potential market.
Connecting with EMS
Honeywell acquired EMS Technologies in 2011 and in only two years, time, has become a leader in designing and manufacturing satellite-based broadband communication systems that enable high-speed Internet and voice and video capabilities. As passengers today demand better connectivity, Honeywell is betting big on the satellite communication (SATCOM) market to create a truly connected aircraft that offers new experiences including improved passenger connectivity, four-dimensional flight planning, and innovative and preventative maintenance. "Global high speed connectivity will make aircraft more efficient and will be a game changer." The system which will work through satellites (Inmarsat) will provide connectivity worldwide benefiting passengers. "As of now there are only regional solutions and no global solution yet." The company is of the view that airlines will benefit immensely from it as it will not only attract more passengers but will also enable the pilot to obtain information.
Honeywell's aircraft connectivity system enhances situational awareness by providing the pilot with the most advanced weather, traffic and terrain information available to decrease pilot workload. The company has a wide range of antennas to meet the airborne communications requirements of all kinds of aircraft and its satellite communications solutions offer passengers reliable voice, fax and high-speed data communications throughout the world. The passengers and crew will have efficient and convenient access to e-mail, Internet, corporate network and video conferencing.
When some maintenance work is required, pilots can fly to the airports where the service is available. It will ensure 'condition based maintenance'. Honeywell's new technology, wherein sensors will have health monitoring capability, can detect mechanical failure up to two weeks prior to the failure. It is very helpful for helicopters, says the company. More than 6,000 aircraft have been equipped with Honeywell EMS technology which has different generations of systems and products for aircraft and helicopters, benefiting airlines, passengers and business aviation operators.
Powerful processors, more memory space, advanced software systems, Honeywell's flight management system (FMS) products equips all kinds of aircraft—Boeing 777, 757, 767, 717; Airbus 320, 340, 380, etc. Honeywell's new FMS capabilities include required navigation performance (RNP), area navigation (RNAV) and special aircraft and aircrew authorisation required (SAAAR) procedures as well as GNSS landing systems (GLS) and data link communication.
Going Green
Right from advanced engines, avionics, auxiliary power unit (APU) to green jet fuels that the company is working on is aimed at making future aviation cleaner and greener.
Honeywell company UOP has developed a technology that converts nonedible, second-generation natural oils and wastes to Honeywell green jet fuel that meets all critical specifications for flight and reduces greenhouse gas emissions.
The green jet fuel is a feedstock-flexible solution that converts a wide range of sustainable feedstock like algae or camelina into high-quality, on-spec renewable jet fuel. Made from second generation feedstock, it allows aircraft to fly further on less fuel and offers 65 to 80 per cent reduction in greenhouse gas emissions.
With regard to the production of the biofuel in India, Honeywell said that the issue is with non-availability of feedstock and the ability to produce rather than on the technology to make it. But the anticipation is that the economics of producing it will level out. Development of biofuel and testing is done in close collaboration with engineers.
"The engines, APU, developed by us reduce emissions. The new Bombardier Challenger 350 aircraft launched during EBACE this year is equipped with our HTF engine." In addition to the HTF7350, Honeywell will supply Bombardier with its 36-150 APU, which is currently on the Challenger 300 aircraft, its inertial navigation system and enhanced ground proximity warning system (EGPWS) database for improved navigation and situational awareness.
With business jet owners under increasing pressure to maximise the cost-effectiveness of their operations, the HTF7350 has compressor design across the HTF7000 series that provides reduced thrust specific fuel consumption (TSFC) to lower operator costs. Its single annular combustor for emissions reduction (SABER) technology reduces NOx, CO2 and unburned hydrocarbon emissions by 25 per cent lower than International Civil Aviation Organisation requirements.
The officials also spoke about the Electric Green Taxiing Systems (EGTS) developed in partnership by Honeywell and Safran which was the talk of the show during the Paris Air Show 2013. The EGTS can improve an airline's operational efficiency by reducing fuel and other taxi related costs, as well as providing environmental benefits by slashing carbon and other emissions created during taxi operations.
Safety
Safety comes first for Honeywell. Honeywell's Synthetic Vision Technology provides a 3-D view of the surrounding terrain, obstacles and runways fused with advanced symbology. The computer-generated terrain imagery increases situational awareness and is rendered from Honeywell's Enhanced Ground Proximity Warning System (EGPWS) database which has logged more than 250 million flight hours. The advanced symbology elements, previously only available in a head-up display, significantly reduce flight technical errors while reducing pilot workload. "We make sure that both the pilot and people are safe." The synthetic vision is available for new Gulfstream aircraft as well as retrofits of the G550, G500, G450 and G350.
Honeywell also has the IntuVue which helps pilots to quickly identify and analyse weather hazards up to 320 nautical miles for improved safety, fuel efficiency and ontime arrivals.
Intelligent Airport Vision
With more than 500 airports globally using Honeywell technology, the company has made 'intelligent airport' a reality today. Honeywell's integrated solution can enhance perimeter protection as well as internal security at airports,small and large.
From the time passengers arrive at the check-in desk of any airport, till the time they leave their destination airport, Honeywell's technology helps them throughout. It helps them get through the terminal as safely and as quickly as possible. The scanner that checks the boarding pass, the luggage system to the cutting-edge surveillance or the runway docking systems that gets the plane to the terminal quicker than ever before, Honeywell's technology serves to help make air travel smoother and faster.
Honeywell's SmartRunway is designed to prevent runway incursions and is the only certified runway warning system in the aviation industry. It increases flight safety by improving situational awareness on the ground and in the air to break the chain of events that can lead to a runway incursion by providing timely aural and visual advisories to the flight crew.
Similarly, Honeywell's Traffic Alert and Collision Avoidance System (TCAS) with Smart-Traffic technology and flight management systems, ensure that aircraft fly the shortest route possible, Honeywell's SmartPath system enables pilots to fly reducing diversions and holding patterns. Honeywell's enhanced and synthetic vision system (EVS/SVS) will help pilots "see" through clouds and bad weather.
Regional Aviation & Future Technology
Be it Honeywell's navigation solution or display system, it can all be equipped in all kinds of aircraft, large and small. "The same technology can be used in turbochargers." Whether in enhancement of synthetic vision technology using infrared sensors or development of engines that are 25 per cent more efficient, Honeywell has been and is working on newer technologies and enhancement of existing and old technologies. "We have come from mechanical gyros to fibre optic gyros. The next generation navigation is increasingly exciting."
Business in India
For Honeywell, India has the largest technical base and is getting stronger. "We are very optimistic about the aerospace industry in India and we have a lot to offer both in business and general aviation." Besides partnership with Indian industry, Honeywell products can be seen on the Boeing C-17 and P-8I aircraft recently delivered to the Indian Air Force and the Indian Navy respectively.