Aero India International Airshow is an event of global repute that holds considerable promise of generating business opportunities for global and domestic aerospace industry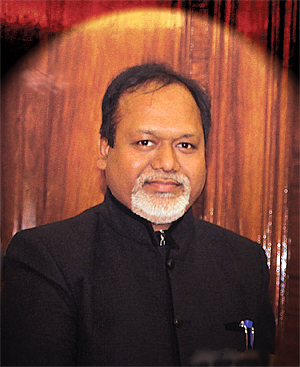 Once again the time has come for Aero India International Airshow at Air Force Station, Yelahanka, Bengaluru. Held every two years, Aero India is of global repute and this tenth edition holds considerable promise of business opportunities for both the global and domestic aerospace industry. This is evident from the fact that there are around 620 companies, including 328 from abroad, participating in the airshow. Most, if not all the global aerospace majors as well as 54 ministerial and high level delegations from countries across the world, are expected to participate in the airshow.
The airshow gains further traction with the Prime Minister, Narendra Modi, inaugurating it and pushing his pet initiative – 'Make in India'. The aerospace and defence industry is enthused about the airshow, hoping that the Prime Minister will galvanise the industry with not just speeches but also by action – urgent radical reforms are essential.
The original equipment manufacturers (OEMs) are awaiting further clarity and push to the Prime Minister's initiative. In this issue, we have top executives of Airbus and BAE Systems, underscoring how these reforms would benefit India in the long run and that they are here for the long haul.
Even while the focus will be on 'Make in India', the talk will be on India's own light combat aircraft (LCA) Tejas Mk I which is yet to get its final operational clearance. And the Mk II version is much too far in the future. The Tejas programme has miles to go before this aircraft can be inducted into the IAF in the numbers required. A report on this dilemma figures in this Issue of SP's Aviation.
The capability gap is rendered more serious on account of the fact that there is growing nexus between Pakistan and China. In fact, Pakistan has initiated a dialogue with China for a major purchase of combat aircraft, the FC-31 stealth fighter which will decidedly tilt the balance with India in its favour if nothing is done about it. An analysis of the subject is included in this issue.
The Indian armed forces have a number of other programmes as a part of their effort at modernisation, for the induction of military hardware that are either underway or are being evaluated. Most of these programmes pertain to urgently required aerial platforms, but are progressing at an extremely tardy pace thus frustrating the efforts at revamp by the three Services of their respective aviation wings and upgrade operational capability to arrest further erosion in operational capability vis-à-vis the two adversaries. Air Marshal B.K. Pandey (Retd) has catalogued the top 20 of these programmes with all the three Services that need to be given the right impetus by the government and we have the Chief of Air Staff, Air Chief Marshal Arup Raha outlining the priorities.
On the civil aviation front, there is clearly the need for government to focus attention on general aviation as despite the enormous growth potential, this sector is languishing without dedicated policy or regulatory framework as also pathetic lack of infrastructure support. Analysis of this problem by R. Chandrakanth of SP's Aviation has been included in this issue. Chandrakanth also examines the need for secondary airports and concludes that a second airport near metro city airport can only be viable if the volume of traffic is large enough to support two airports.
All this and more apart from the regular features in this issue. Welcome aboard and do visit us at Stall No 3.7 in Hall B at Aero India 2015.