In place of the '5/20 Rule,' the government has proposed a Domestic Flying Credits (DFC) system to enable airlines to fly overseas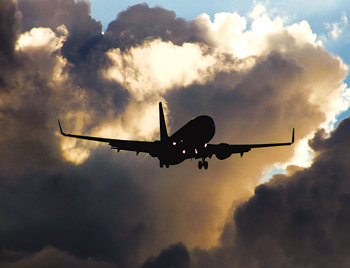 In unequivocal terms, the Minister for Civil Aviation, Ashok Gajapathi Raju recently said that it was time to do away with the '5/20 Rule' which mandates a domestic carrier to be five years old and have a fleet of 20 aircraft to be eligible to fly on international routes. "I have not seen such rules anywhere in the world. Such rules are pushing back this sector as well as the economy. The Central Government's job is to promote Indian carriers. Thus, this rule has to go."
Strong words indeed and they reflect the sentiments of some of the airline operators who have been demanding that this rule be revoked. It should be, considering the joke making the rounds – that Emirates is India's national airline with excellent connections from India across continents. The Middle Eastern airline is expanding globally and India is a key market in its expansionist strategy. Why only Emirates, even low-cost carrier Air Arabia, also from the United Arab Emirates (UAE), is connected to 13 Indian cities and offers popular international destinations.
Why are Indian airlines lagging behind? At one time, Air India's Maharaja ruled the skies, connecting several international destinations and was known for its royal service. That was many years ago. Now, it is a failing airline. Not just Air India, all other airlines have their own travails with the exception of IndiGo which is doing well. Airlines in India are bogged down by various rules, their business models and have been unable to make any significant impact on the international scene.
One of the factors stunting the growth of the Indian aviation sector has been the notorious '5/20 Rule'. It has certainly hampered any new airline's aspirations to fly overseas. Imposed during the first tenure of the UPA Government, reportedly at the insistence of a full service airline owner, the rule has been in force for over a decade now. Fortunately, the '5/20 Rule' is in the process of being overhauled.
International Reach
Before we go into the 5/20 Rule which is now being replaced by Domestic Flying Credits (DFC) system, let us look at the status of our airline operations. Air India has expanded its international reach only now after joining Star Alliance. It has code share arrangements with Turkish Airlines, Ethiopian Airways, Lufthansa, Singapore Airlines, Egypt Air, Air Canada, South African Airways, Asiana, Sri Lankan, Austrian, Swiss International, Aeroflot and Kuwait Airways. On joining Star Alliance, Rohit Nandan, Chairman and Managing Director, Air India, said that the national carrier now connects to over 1,300 destinations and the airline would offer world-class service, better connectivity and seamless travel.
Jet Airways, which held sway over the domestic segment of the Indian airline industry, for quite some years, is now on 'survival mode'. It offers connections to 22 international destinations while it has code share agreements with Etihad, Malaysia Airlines, Air Canada, Garuda Indonesia, Air Berlin, South African Airways, Qantas, Air France, United, ANA, Alitalia, Brussels, Vietnam Airlines and Kenya Airways.
IndiGo, the biggest domestic airline by market share, flies to only five international destinations, namely Kathmandu, Singapore, Muscat, Dubai and Bangkok. It is expected to announce more connectivity while it consolidates the domestic segment. SpiceJet is connected to eight destinations that include Colombo, Male, Sharjah, Muscat, Dubai, Bangkok, Kathmandu and Kabul. Having started operations in 2005, GoAir, with its 19 aircraft, has been hanging on to the same number in its fleet and has not shown any intent of flying overseas.
Though AirAsia India connects few destinations in India, it has the bandwidth to connect destinations in South East Asia and Down Under through its parent company based in Malaysia. AirAsia India has three aircraft operating currently in India but is not happy with the DFC system which has proposed that an airline earn 600 DFCs before flying to short-haul routes, strength of AirAsia in the Asia-Pacific region. The other new airline – Vistara, a Tata Group and Singapore Airlines venture—has plans of connecting international destinations for which it has lined up aircraft acquisitions from its present fleet of five. It has planned to have 20 Airbus A320neos by 2018 which should enable it to earn DFCs faster.
In a recent interview to one of business channels, Tony Fernandes of AirAsia categorically stated that the airline was 'extremely disappointed' with the new proposal. He said, "...the new system is complicated and I am not sure it benefits the people of India but that is what we are seeing at the moment, the policy. We were hoping that the 5/20 rule would be abolished and that would allow Indian airlines, new airlines to compete on a level playing field. I think now you have a three-tier system; you have incumbents who are looking at it. I assume all the potential to do domestic and international short-haul and long-haul. You have foreign airlines that have an advantage over the new Indian airlines. So Emirates can fly in and fly out whenever it wants to internationally, yet airlines such as ours are diving division airlines which are allowed to operate only domestically. So it is really disappointing."
New Rule
The government has now proposed a credit-based system which may help new airlines to fly overseas, if they fly on nontrunk routes and gain points. For that an airline would need more aircraft and deep pockets. The Ministry of Civil Aviation (MoCA) in the beginning of the year announced DFC system to replace the 5/20 Rule. As per the proposal, new airlines should gain a minimum of 300 DFCs before they start overseas operations (over six hours long – US and UK), up from its earlier proposal of 200 DFCs. And for short-haul routes (Middle East and South East Asia), the requirement is 600 DFCs.
Deconstructing DFC
According to MoCA, one DFC is equal to ten million available seat-kilometre or revenue earning passenger-kilometre. Airlines will earn these credits on the basis of capacity deployment on different routes, be it Category-I, II or III. Credits earned will depend on routes served and be calculated by multiplying capacity deployed (using the sector unit, available seat-kilometre) with a unit. Airlines deploying flights on non-trunk routes, such as the North East, will get more credits than those flying on Category-I routes connecting 20 major cities.
The idea of having lower DFCs (300) for long haul routes, is to encourage airlines to fly long distances. Many of the traffic rights have remained unused or under-used on the long haul sector. It will also discourage start-up airlines which have international linkages from transferring Indian traffic to aviation hubs in the Gulf or South East Asia. Generating DFCs depends on the routes an airline decides to fly. For Category-III routes, an airline will get a multiplier of five. For Category-II, it will get a multiplier of three. This means for every DFC a carrier generates on a Category-I route, it will generate three DFCs on a Category-II route and five DFCs on a Category-III route. Currently, AirAsia India and Vistara flights are on Category-I routes. Only during summer will these airlines start flying to Jammu and Kashmir and the North East, which are Category-II routes. However, confusion still prevails on how the DFC is going to work. The proposal is still under discussion and an announcement is soon expected.