We have great expectations from Narendra Modi led government. As Sunil Munjal of Hero group rightly said at AIMA conclave (today the 22nd March), we shall keep pushing the government for betterment. Betterment for our key show properties.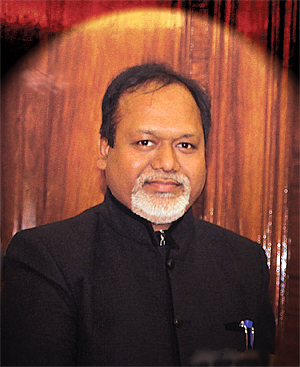 There has been a sense of déjà vu with Aero India. The recently concluded 11th edition of Aero India at Air Force Station in Yelahanka, Bengaluru, saw a decline of nearly 200 exhibitors and has become more chaotic. In stature, it has not grown. Dubai, Singapore and other air shows in the region have overtaken India.
Under the dynamic and wisest possible leadership of our Prime Minister Narendra Modi we are witnessing an ocean of efforts towards improvements of many sectors and many issues within every sector. Somehow we are unable to witness any improvement towards handling of shows such as Aero India (and Defexpo) which are losing luminosity and magnetism compared to various other shows taking place in Asia also reflecting in the number of exhibitors coming from official website itself. It has become one other event in the biennial calendar, but with a declining trend, in terms of organisation, facilities and engagement with exhibitors, in terms of number of participants, in terms of deals and in terms of scale and depth.
Now, there is some thinking at the ministerial level that India should have one mega show, clubbing the two alternate biennials — Aero India, Bengaluru and India Aviation, Hyderabad. While this makes perfect sense, the challenges are going to double, considering that the shows are held by the ministries, more or less, strapped by bureaucratic procedures. We have included an extensive report on Aero India which reflects the push by the Prime Minister Narendra Modi's 'Make in India' campaign to the fore. There has been a clear shift in focus in the wake of the indigenisation campaign with more and more original equipment manufacturers (OEMs) eyeing joint venture, collaboration, partnership, etc, with local Indian companies. Post Aero India, there has been a change in the defence portfolio with Manohar Parrikar returning as Goa Chief Minister and the Finance Minister Arun Jaitley being given additional portfolio of defence. It is hoped that the ministry will have soon a full-fledged minister.
Meanwhile, civil aviation in India is at the crossroads, while one road beckons it towards the No. 3 spot in world aviation, the other road shows how it is riddled with challenges and has potential to derail some segments at least, one of them being regional airlines. Even while the government is aggressively making a case for regional connectivity with the Regional Connectivity Scheme (RCS), regional airlines have started floundering, some shutting down operations, while most others are struggling hard to stay afloat. The business aviation segment is awaiting a clearer picture on RCS as to whether it can piggy ride on the scheme and this was one of the topics at the BizAvIndia Conference and Awards of the Business Aircraft Operators Association (BAOA). For the low cost and mainline airlines, the competition is heating up and they are trying various gimmicks to get the seats filled on the aircraft. In this issue we have two articles on air ticket pricing and its mechanism, one by Air Marshal B.K. Pandey (Retd) and other by Byron Bohlman, an industry veteran.
On the military aviation front, while in the fixed-wing regime, designers are pushing into the sixth-generation platforms, innovations in the rotary-wing regime have been focused on platforms with better battlefield survivability and mission accomplishment capability. However, the pace of development in rotary-wing platforms, compared to fixed-wing aircraft, have been relatively slower. No major advancement or breakthrough in design is likely in the foreseeable future. A report by Group Captain A.K. Sachdev (Retd) on future rotary-wing platforms for military use has been included in this issue.
For us at SP Guide Publications, it was a humbling moment when it received the "Special Contribution" Award for its contribution to the Business Aviation sector at the 3rd BAOA awards.
We shall relentlessly work towards the betterment of all the elements of aviation sector and that remains our resolve.