It is abundantly clear that in the prevailing climate, the regional carriers even when sponsored by large business houses, are transiting through difficult times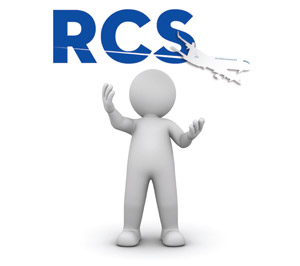 End February this year, the Indian media carried a report that Air Costa, a newly established regional carrier, had suspended operations temporarily. This the second case in the last eight months after Air Pegasus to suddenly suspend its operations. It is understood that Air Costa has run into financial problems and consequently into legal issues with the lessor on account of which it has had to ground its fleet of leased aircraft. Reportedly, the airline has not been able pay salaries to its 600 odd employees.
Air Costa is a regional airline established by the Vijayawada-based LEPL Group, an Indian business house from Andhra Pradesh. The airline commenced operations as a regional carrier in October 2013 with two Embraer E170 aircraft with the first flight taking to the air from Chennai airport on October 16, 2013. However, it took the airline exactly three years to obtain a permit from the Directorate General of Civil Aviation (DGCA) for pan India operations. The focus of the airline was on regional aviation and hence it sought to provide connectivity between Tier-II and Tier-III cities. With an investment of over Rs. 600 crore, the regional carrier inducted Embraer E190 aircraft and continued to expand its operations progressively and reached a figure of 32 flights daily with nine destinations in its route network. With ambitious plans for further expansion, at the Singapore Airshow in February 2014, the regional carrier placed orders for 50 of the latest Embraer E-Jet E2 regional aircraft valued at $2.94 billion. The airline would be the launch customer in Asia for this type of aircraft if it continues to survive till 2018 when delivery of the first aircraft is due.
Grounding of fleets and closure of regional carriers in India is not without precedent. Since 1931, in India, as many as 31 airlines in the private sector have shut down operations. In recent times, in August 2016, Air Costa had to suspend operations because of similar financial issues with its lessor; but was able to commence operations after a few days. Air Pegasus, another recently launched regional carrier too had to suspend its operations in July 2016 under similar circumstances and despite several investors coming forward in support, the airline has not yet been able to resume operations.
Similarly in the recent past, Air Mantra operated by Religare discontinued operations eight months after its launch in 2013 because of heavy losses suffered. MDLR Airlines that started operations in 2007, closed down after two years. Star Aviation, ZAV Airways, Jagson Airlines and King Air were all licensed to fly as regional carriers, but none of them could take-off primarily on account of problems of high price of aviation turbine fuel (ATF) compounded by the economic slowdown of 2008. Paramount Airways, a scheduled airline whose operations were limited to the Southern region, suspended operations after the DGCA cancelled its operating licence when the strength of its fleet fell short of the minimum requirement of five aircraft.
Statistics released from official agencies paint an extremely encouraging picture of the prospects of growth of the Indian airline industry thus inspiring large business houses to foray into this field. End 2014, as many as six new airlines were expected to be launched in 2015. However, in a meeting with the civil aviation ministers of the states, the central Minister of Civil Aviation P. Ashok Gajapathi Raju candidly admitted: "Most of the airlines in the country are reported to have incurred losses and some airlines are struggling to stay afloat despite a high rate of growth of air traffic."
Commenting on the problems facing the sector, the Minister of Civil Aviation said that the aviation industry was seriously affected by high operational costs, including cost of ATF, service tax and other charges, shortage of maintenance facilities, high foreign exchange rate and competition from foreign airlines. "The real challenge is to manage phenomenal growth of air traffic with safety. The increase in air traffic has not only increased the demand for aircraft, but also posed a challenge to meet the airport and air navigation infrastructure to ensure safe, orderly and efficient operations," said the Minister.
It is abundantly clear that in the prevailing climate, the regional carriers even when sponsored by large business houses, are transiting through difficult times. Unless the government appreciates the ground realities and is ready to extend a helping hand to regional carriers, the recently launched Regional Connectivity Scheme may not scale the heights of success as expected.