By 2027, CAE expects the global commercial fleet to grow by 12,000 aircraft to roughly 37,000 aircraft, meaning a total of 440,000 active pilots will be needed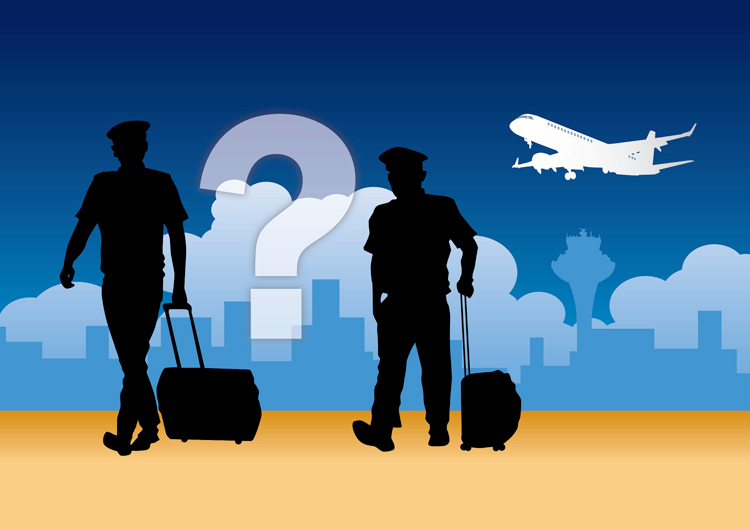 Over the next ten years, the International Air Transport Association (IATA) forecasts annual passenger growth rate at 4.2 per cent and a global market of 4.8 billion air passengers by 2027.the global commercial fleet will fly an additional 1.6 billion passengers. Along with passenger growth, IATA reports that the number of unique city-pairs has roughly doubled in the past 20 years to over 18,000. If this trend continues, the number of city-pairs will exceed 25,000 by 2027, requiring additional aircraft to serve these new routes.
Regional aircraft, typically with 19 to 130 seats, are used mainly to link smaller markets to hub-and-spoke networks as well as shorter point-to-point routes. Regional pilots typically fly 30-minute to two-hour routes. According to CAE, the number of pilots required per aircraft is ten for regional aircraft, 11 for narrow-body jets and 16 for wide-body jets.
North American Regional Airlines in Crisis
The most mature regional airline market is that of North America and that market is now faced with a looming crisis of finding pilots for the regional carriers. As most major US and Canadian airlines have flow-through agreements with feeder airlines, the regional airline pilots jump to major airlines, thus putting pressure of pilot shortage on regional airlines. Now there are reports in the media that the 50-seat jet market is in a crisis due to various reasons. Regional airlines are now in a dilemma whether to invest in a major overhaul of the airframe or to simply park the aircraft, the latter seems most probable. This problem is compounded further by regional airline pilot shortage. Today 35 states in the US receive at least 50 per cent of their departures from regional equipment. So any catalyst that potentially results in a smaller regional sector is sure to have profound effect on air service from the nation's smaller markets.
The larger regional airlines are not insulated. ExpressJet, Republic Airways, American Eagle are all facing some pilot crisis or the other. Based on pilot retirements at the four largest US carriers (American, Delta, Southwest and United), 14,000 aviators will be needed by those airlines by 2022 just to continue providing the same quantum of flying as today. Spirit and jetBlue will need to hire pilots as well. And if the regional industry is to be the primary source for pilots to the network carriers, there are only 18,000 pilots within the sector. If replacing retiring mainline pilots is first and foremost, then the regional industry will be but a fraction of itself by 2022.
Unattractive Pay and Perks
Currently within the contiguous 48 states, 265 airports have more than 90 per cent of their flying carried out by regional carriers. That is important to note because it is the relatively low wages and limited work rules that pilots work under in the regional sector that makes being a licensed commercial pilot unattractive from a financial perspective. Starting salary for a pilot employed by a regional carrier will be around $24,000 in the first year. This is hardly a sum to aspire for after investing upwards of $150,000 to complete training and flying 1,500 hours in a year.
COUNTRIES WITH A LARGE AND SWELLING MIDDLE CLASS LIKE INDIA AND CHINA REQUIRE AIRCRAFT IN LARGE NUMBERS TO SUPPORT THEIR ECONOMIC GROWTH
Some regional carriers have trimmed about five percent of their flights, cuts that have hit smaller airports such as in Redding, California or Erie in Pennsylvania. "It's becoming a crisis for some carriers, resulting in the cancellation of flights and other serious disruptions," said Patrick Smith, a pilot who runs "Ask the Pilot," an aviation blog.
Republic Airways has gone from one problem to another, including bankruptcy. Last year, it acknowledged cutting four per cent of its flights due to a dearth of pilots. Delta subsequently filed a suit against Republic, alleging breach of contract. "Today, the regional sector accounts for half or more of all flying and pilots are realising that a job with a regional airline often means an entire career with a regional," Smith said.
"At present, the problem of pilot supply is endemic throughout the regional airline industry," said a spokesperson for the Regional Airline Association (RAA) in an emailed statement. "While base salaries for new hires have increased steadily (the current unweighted first year, first officer pay average has increased to $27,350) and many airlines have even offered signing and retention bonuses to attract and retain pilots, the number of qualified applicants for jobs at regional airlines remains far below demand."
Europe 'Regionals' Unaffected
European airlines typically hire new pilots directly from cadet programmes, without requiring a stint in the 'regionals' as in the United States. Europe's rapidly growing low-cost carriers (LCCs) support pilot creation programmes and have developed partnerships with airline-focused pilot training organisations. LCCs in particular are open to employing cost-effective solutions to recruit the top self-sponsored graduates of professional pilot programmes.
CAE Estimates Huge Pilot Demand-Supply Gap
In a study released at the Paris Air Show, Canadian firm CAE said the world will need 255,000 new airline pilots by 2027 to offset both the effect of retirement and industry growth. By 2027, CAE expects the global commercial fleet to grow by 12,000 aircraft to roughly 37,000 aircraft, meaning a total of 440,000 active pilots will be needed. There are currently 290,000 active pilots.
"Asia-Pacific will see the strongest growth in pilot demand as the region's fleet of in-service aircraft is projected to significantly increase in size. The Americas will experience the most pilot retirements.
"Airlines and their training partners will need to produce an average of 70 new type-rated pilots per day globally to match the record-high aircraft delivery rate and account for pilot attrition," the report read. Aside from 255,000 new first officers, CAE said 180,000 first officers will need to be promoted to Captain, over half of whom will be to replace retiring captains.
The report claims that North America has a high percentage of older pilots as recruitment activity in the 1980s and 1990s tailed off when network carriers merged and consolidated. CAE noted that US regional airlines already face pilot supply issues after the Federal Aviation Administration (FAA) introduced stiffer regulations requiring up to 1,500 total flight hours to become a professional airline pilot.
The situation in the Asia-Pacific region appears to be even more extreme. The CAE report claimed around 85,000 airline pilots are active in that area; but that figure will need to more than double as countries such as China and India require much more aircraft to support rapid economic growth.
Asia-Pacific
Asia-Pacific is a vast geographic region that includes major as well as mature economies. Strong economic growth, an expanding middle class, new low-cost carriers, new routes and increasing competition, have made Asia-Pacific the fastestgrowing region for air travel. Once limited to major Asia-Pacific cities, international airline service is now being extended to secondary and tertiary cities with new nonstop routes. Countries with a large and swelling middle class like India and China require aircraft in large numbers to support their economic growth. Both countries have the potential to become even larger aviation markets with the relaxing of regulations and new investments in airports and air traffic management systems. In addition, India's recent implementation of less stringent foreign ownership rules and also the significant boost the government is giving to regional aviation, may help stimulate air travel growth.