Dodging the speculations, Boeing is now overlooking a cloud of anticipations around its new projects and aircraft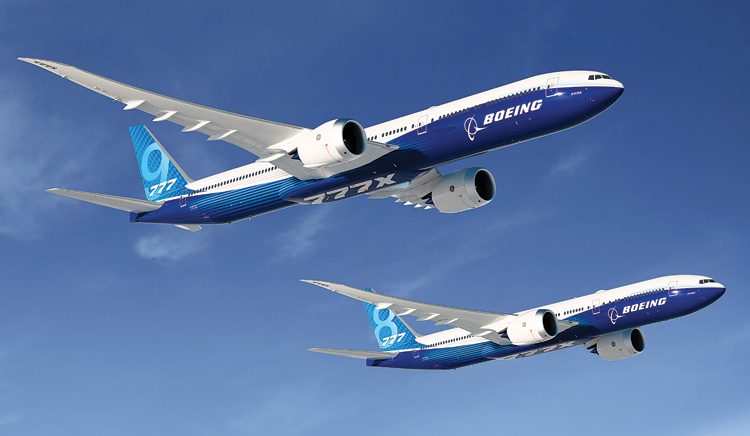 Boeing 777X
While Boeing has been swinging under speculations and questions especially after the global grounding of the Boeing 737 Max following its multiple crashes, the anticipation surrounding its new projects is very high. Paris Air Show being the largest and the most significant of its kind, attracts some major announcements and deals. While every major manufacturer will be on the lookout, Boeing has some special anticipatory cloud surrounding it.
Boeing's most anticipated aircraft, the Boeing 777X is claimed to be Boeing's biggest since the 747 which was built over 50 years ago. This aircraft is reported to be made of composite materials that made the 787 so famous, plus state of the art technologies not yet seen on an aircraft ever before. Its massive wingspan will also be designed to shrink using special folding wing tips to fit into normal airport gates.
Building on the success of the 777 and 787 Dreamliner families, the 777X will be the largest and most efficient twin-engine jet in the world, unmatched in every aspect of performance, the company claims. The cabin interior of the 777X is inspired by the comforts and conveniences of the 787 Dreamliner, with larger windows, a wider cabin, new lighting and enhanced architecture — all of which will be custom-tailored for a unique 777X experience.
After the engines of Boeing 777X completed their flight tests in May 2019, the aircraft is expected to take its first flight next month with its launch customer, Lufthansa Group. Amid such updates, the aviation enthusiasts hope to catch a glimpse of the aircraft at the awaited biennial air show.
Boeing has also been making news about releasing a new aircraft, which is informally being called the 797. While there has been no official announcement from the company itself, neither has it provided any such name, media reports are filled with speculations about this aircraft which is expected to be designed for one pilot and might be announced during the upcoming Paris Air Show.