There is leadership change at Embraer Defense & Security. Bosco da Costa Júnior has taken over as the new President and CEO and will be responsible for the global growth and expansion of the organisation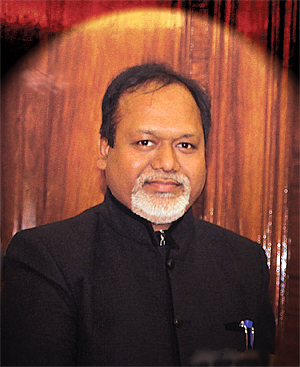 Our lead story in this issue is an Exclusive interaction with Bosco da Costa Júnior, immediately after he took over as the President and CEO of Embraer Defense & Security, a leading global aerospace and defence company. Although Embraer was created as a project inside the Brazilian Air Force (FAB) for developing aircraft, the company today provides a full line of integrated solutions and applications with latest technologies. With a growing presence on the global market, Embraer Defense & Security products and solutions are today present in more than 60 countries across all domains of air, sea and land. Bosco da Costa Júnior possesses the technical excellence with a focus on results and has the right skills to lead the business unit in the current global geopolitical environment. He is just the person for this position to expand cooperation with customers around the world at this time of increasing opportunities for the Defence and Security sector.
We also have an exclusive interview with Stephen Timm, President, Collins Aerospace as the company reaffirms their commitment to India and opens their new Collins India Operations Centre and Global Engineering and Technology Centre (GETC) in Bengaluru, part of a long-term growth strategy for RaytheonTechnologies in India. Both sites will accelerate innovations in R&D and manufacturing, powering Collins' ability to provide cutting edge solutions for their customers.
This issue further covers the Aerospace industry in one of the smallest but technologically most advanced countries in the world. Israel's strides into the most complex world of aerospace's cutting-edge technologies have been just incredible. Today the country's aerospace companies compete with the best in the world and are supplying products and services to clients across the globe. Rohit Goel profiles some of the leading Aerospace companies in Israel.
Sustainability, technological innovation, changes in the airline ecosystem, air shows returning in physical setups, travel operations being resumed, 2022 has been a year to mark for the aerospace industry. With the COVID-19 induced travel restrictions being lifted across the world, tourism and business trips have gained pace and airlines are putting their best foot forward for passenger experience. Air Vice Marshal Sanjay Bhatnagar (Retd) presents a list of the best airlines in the world in 2022 in this issue so check them out when you plan your next trip.
No talk about the future is complete without a mention of sustainability which has emerged as an important destination. Air Marshal Anil Chopra (Retd) shares how Aero Engines manufacturers are aiming for sustainable aviation, seeking solutions to improve the environmental and societal impacts of air transportation.
Sustainability was a highlighted area of discussion even at the 9th edition of the MEBAA Show that took place after a pause of two years. The show welcomed close to 10,000 attendees, 118 exhibitors and attendees from 95 countries. The show featured the most diverse range of exhibitors and saw the return of major players, along with a host of new exhibitors from over 20 countries. Future aviation, digitalisation, emerging markets and regulations, blockchain, AI and crypto-based payments were other key focuses for this year's MEBAA Show, a report on the same by Ayushee Chaudhary is part of the issue.
All this and more in this issue of SP's Aviation. We wish all our valuable readers a very Happy, Healthy and Prosperous Year 2023!