The upcoming Air India & Vistara merger should not just focus on revenue and cost management but keep the ultimate objective of providing the best customer service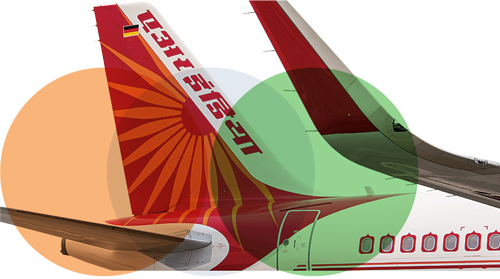 On November 29, 2022 came the much awaited announcement that Tata Group and Singapore Airlines (SIA) are merging. This is a significant milestone in India's civil aviation sector towards making Air India a truly world class airline.
Tata Group owns 51 per cent stake in Vistara and the remaining 49 per cent shareholding is with SIA.
The merger would give SIA a 25 per cent stake in an enlarged Air India Group with a significant presence in all key market segments. SIA and Tata Group aim to complete the merger by March 2024, subject to regulatory approvals. As part of the merger transaction, SIA will also invest 2,058.5 crore in Air India.
Tata Group is the owner of the budget airlines Air India Express and AirAsia India, which will combine under the Air India name by March 2024. It would bring the total number of aircraft in the fleet to 218 and combine Air India's 113 with Vistara's 53 and AirAsia India's 28. Vistara's fleet of 53 aircraft includes 41 Airbus A320, five Airbus A321neo, five Boeing 737-800NG and two Boeing 787-9 Dreamliner aircraft.
On the occasion of the merger announcement, N. Chandrasekaran, Chairman, Tata Sons said: "The merger of Vistara and Air India is an important milestone in our journey to make Air India a truly world-class airline. We are transforming Air India, with the aim of providing great customer experience, every time, for every customer. As part of the transformation, Air India is focusing on growing both its network and fleet, revamping its customer proposition, enhancing safety, reliability, and on-time performance."
Founded by JRD Tata in 1932, Air India was nationalised in 1953. It has a vast legacy and strong aviation experience and traditions. However, over the past it has lost much of its identity and its top place in the aviation world. The airline was officially handed over to Tata Group by the Government in January 2022.
Vistara, a joint venture between Tata Sons and Singapore Airlines started operations in January 2015. It has been doing well and this year it has been adjudged as the 'Best Airline in India and Southern Asia' and the 'Best Airline Staff Service in India and Southern Asia' by the Skytrax, a UK based reputed airline and airport review and ranking site, reaffirming the customers trust for displaying excellence in operations and service delivery.
This merger is a significant move towards realising the vision of Union Minister for Civil Aviation, Jyotiraditya Scindia, enunciated in August this year, that we need to have more widebody aircraft, anchor airlines at particular airports as well as synergy between domestic and international departures to have an international aviation hub in India.
The merger is a well orchestrated move towards creating a strong Air India which would offer both full service and low cost service across domestic and international routes respectively. It will make Air India the second largest domestic airline after IndiGo and the largest international carrier.
In today's civil aviation world, competition is with the likes of Qatar Airways, Singapore Airlines, Emirates, JAL and Qantas etc. These airlines already have a set of well established international hubs. In case Indian aviation sector has to prosper, it has to significantly scale up its international operations based on hub concept by deploying more wide bodied aircraft.
Tata Group has already started the process in earnest. It has announced its expansion plan to lease six Boeing B777-300 ER widebody aircraft, expected to be inducted in the first half of 2023, aimed to be deployed on short, medium and long-haul international routes. This is in addition to additional lease for 21 Airbus A320, four Airbus A321 and five Boeing B777-200LR widebody aircraft, announced in beginning of 2022.
Air India's well loved mascot- the 'Maharajah'-called the airline 'Your palace in the Sky' which indeed it was. Air India under Tata Group needs to redeem its place and stature. The job of re-building the Air India brand by the Tata Group is tough. There is a requirement to stay focused and have a deft balance between revenue generation and international market consolidation.
The merger of Vistara with Air India is a move in the right direction but should not restrict itself to a fleet expansion, route rationalisation and cost reduction exercise. The increased fleet after the merger will provide heft to Air India operations, so while revenue management is the obvious target, customer relations should not be kept on the side. With the merger, the focus of the administration of Air India and Tata Group should be to see that the combined strength makes flying better for the customers. Passengers would like to happily settle for better food, on time arrivals and departures, cabin cleanliness, scrupulous safety standards, reliability and friendly smiles.