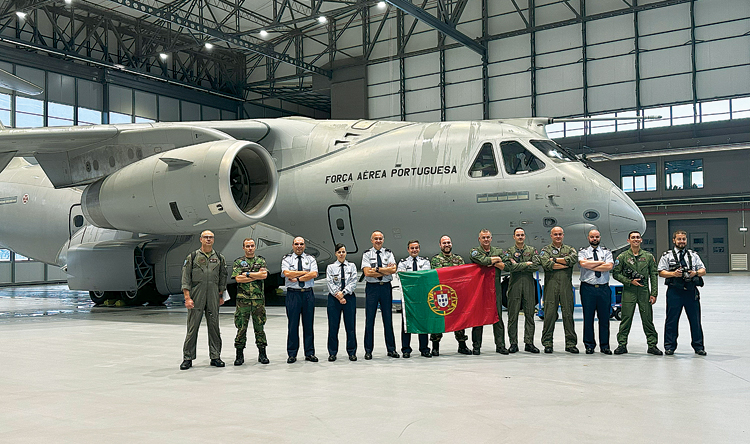 The first KC-390 Millennium of the Portuguese Air Force (FAP) has entered into service at the Beja Air Base. The aircraft meets the requirements set by the National Aeronautical Authority (AAN) of Portugal and includes standard NATO (North Atlantic Treaty Organisation) equipment already integrated into the aircraft. This integration results from an extensive flight tests campaign carried out in Portugal, in a joint effort between Embraer, OGMA, and FAP. In 2019, FAP ordered five KC-390 aircraft, a comprehensive services and support agreement and a flight simulator. The entry into service took place following a ceremony held Monday October 16, at the Embraer plant in Gavião Peixoto, Brazil.
The air-to-air refueling (AAR) configuration, designated the KC-390, has demonstrated its capabilities during operations with the Brazilian Air Force. It is cleared to refuel several different fighter aircraft and is also able to refuel other KC-390s using the underwing pods. This is a unique feature for this type of aircraft.
Portugal is the largest international partner of the C-390 programme. Additionally, the multi-mission platform has orders from Brazil and Hungary and has been selected by the Netherlands, Austria and the Czech Republic.