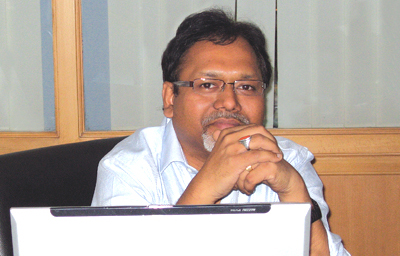 It's the time of the year when the nation gears up to celebrate the institution of the Indian Air Force. October 8 invariably heralds a minute recce of the road traversed so far—and the climb ahead.
For the 77-year-old Indian Air Force (IAF), it's a time to reconnoiter, rejuvenate, recoup and resurge in order to transform itself from a mere subcontinental tactical force to an inter-continental, strategic aerospace power in conformity with other leading air forces in the world. Fulfilling such a lofty aspiration will take some doing, but taking into account the resilient spirit and inflexible determination of the air force, one could rest assured that the task is well on its way to accomplishment. Time—and the urgency with which diplomatic channels are negotiated and deals sealed to meet deadlines—however, will ultimately dictate the relevance and impact of the momentous drive to propel the force towards a metamorphic transformation.
Ambition tempered with reality, hope laced with pragmatism, dare undiluted by doubt, demagoguery nudged out by decisive action, prediction with an eye on possibilities and potholes—all ingredients to ensure success in the IAF's relentless pursuit of its goals have been discussed threadbare within the pages of this edition. The effort has been amply rewarded by the word of encouragement from the new Chief of the Air Staff Air Chief Marshal P.V. Naik and an incisive article by his predecessor, Air Chief Marshal (Retd) F.H. Major, who deliberates at length on the changing security paradigm of the sub-continent and its influence on the IAF and its doctrines.
To effectively counter the emerging threat scenario, Vice Chief of Air Staff (VCAS) Air Marshal P.K. Barbora says: "We hope for timely induction of the required weapon systems to prevent degradation of air defence capability." The concluding portion of the VCAS's interview draws the spotlight on procurement plans, network-centricity and jointness. Speaking on network-centricity, Air Marshal Barbora assures: "There are plans to have dedicated defence related satellites not only for imaging but data linking to minimise decision-making time, sensorto-shooter time as also enhance situational awareness."
Undoubtedly, networking of widely dispersed ground-based sensors (radars, visual observation posts, passive electro-optical and radio frequency sensors), multi-spectral sensors on a host of airborne platforms (combat aircraft, Airborne Warning and Control System, Unmanned Aerial Vehicles, aerostats, and so on) and processing of massive data flow from such diverse sources to generate a comprehensive air picture in a defined air volume has become the foremost task in the conduct of not only air defence, but the entire gamut of air operations. Hopefully, it will not be long before the IAF realises its dreams of being capable of conducting network-centric air operations.
Yet another technological marvel is the use of space for military purposes. Affording a peep at the dynamics of future warfare, a 176-page dissertation titled "Transformation Flight Plan" outlines the US Air Force's plan for space and spells out the need for an armada of space weaponry and technology for the near-term and in years to come. Crystal gazing also comes in handy when predicting the IAF's force structure by 2030. One could safely presume that by then there would be marked changes in the inventories with the induction of newer types and retirement of some of the then older types. Optimism fuelled with confidence and great pride in the IAF imbues the discussions on this and a whole range of subjects.
For SP's Aviation, this particular edition is of special significance, serving as a platform to highlight the remarkable traits and achievements of the IAF which continue to unwaveringly shoulder its responsibilities, impervious to daunting odds. With abiding joy and gratitude, we salute our air warriors and the IAF's leaders and architects who have helped shape its destiny.