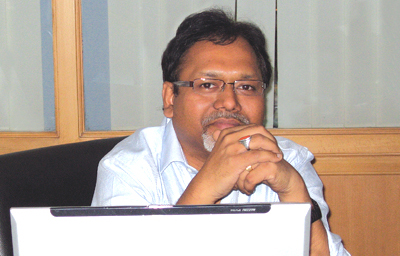 Flourishing business aviation in the oil-rich Gulf nations makes for compelling read even as back home, ominous grumblings from India's northern neighbour prompts a recce of the IAF's combat strength
People who buy corporate jets are not affected by the global recession—a telling observation, albeit slightly altered, by a top corporate honcho of a leading aircraft manufacturer neatly sums up the consummate lure of luxurious private wings for the jet-setter, glitterati and glamorous. Deeper the pocket, more lavish the ride. That said, the spectre of global economic recession has invariably robbed the corporate aviation industry of its enviable gleam. Derided and denounced for its unabashed proclamation of opulence and overt arrogance in the face of a global economic meltdown, business aviation has taken a beating in most of its hitherto flourishing markets—save for one. The Middle East
"Of course we are aware of the general financial situation, but in the Middle East it is different," quips Ali al Naqbi, the head of the Middle East Business Aviation Association. In fact, throughout the period of global meltdown, the Middle East market has continued to grow mostly for the "larger and long-range business aircraft". Delving into the reasons for this relentless surge, SP's Special Correspondent Alan Peaford concludes that the Middle East will eventually script the recovery of the business aviation industry. Throwing further light on the resilience of this beleaguered sector, this time from the US, LeRoy Cook reports that the 2009 convention and trade show of the National Business Aviation Association held in Florida was successful despite initial expectations of a lacklustre show.
Back home, harsh reality and its grim implications stare us in the face. Of prime concern is the combat power of the Indian Air Force (IAF). Undeniably, the Air Force Day Parade on the IAF's 77th anniversary on October 8 was resplendent in its showcasing of pomp and pageantry, but if one were to go by the number of aircraft on display, there was no escaping the uncomfortable question: is this an ominous sign that the IAF still finds itself in a trough of eroded combat capability due to the dwindling strength of its combat squadrons? Shaking off the déjà vu, it is time the Indian establishment paid heed to the warning signals emanating from across the northern borders.
Meanwhile, the winds of change are evident as Indian forces engage in joint exercises with armed forces of foreign countries even as the flight trials for the IAF's Medium Multi Role Combat Aircraft (MMRCA) deal make steady progress. This edition carries a report on Cope India 2009, the five-day Indo-US transport exercise that commenced on October 19 in Agra. With a finger on the pulse of the MMRCA deal, two leading contenders highlight their fighter aircraft—each with unique and acclaimed characteristics. As always, we bring you all the action behind the news.