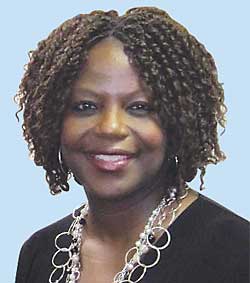 Nicole Y. Lamb-Hale was nominated by President Barack Obama in November 2009 as the Assistant Secretary of Commerce for Manufacturing and Services in the International Trade Administration and unanimously confirmed by the US Senate in February 2010. On the sidelines of the 2011 US-India Aviation Summit, Nicole spoke to Air Marshal (Retd) B.K. Pandey, Editor, SP's Aviation. Excerpts of the interview:
B.K. Pandey (SP's): The US-India Aviation Cooperation Programme (ACP) was launched in 2007 to enhance commercial relationship between the US and the Indian civil aviation industry. Are there any fresh initiatives in the summit?
Nicole Y. Lamb-Hale (Nicole): The International Trade Administration of the Department of Commerce of the US Government has a history of cooperation with India on civil aviation and has been proactive in seeking business opportunities for companies in the US through cooperation with the Indian civil aviation industry. Together with the Indian civil aviation authorities we have looked at airfields in Tier-II and Tier-III cities for development and have identified three for development through the US participation. These are the existing airfields at Puducherry, Tuticorin and Jharsuguda.
SP's: Could you enlighten us on the details of business model for the development and subsequent management of the three airfields that you mentioned?
Nicole: As a first step, we have jointly identified these airfields that would serve regional aviation. Working with the Indian Government we will soon finalise details and the action plan for the development of the three airfields.
SP's: Are there any other areas in the regime of the civil aviation industry where we can expect similar cooperation?
Nicole: Yes indeed. Apart from airfield infrastructure, we are exploring possibility of cooperation in the areas of training and general aviation.