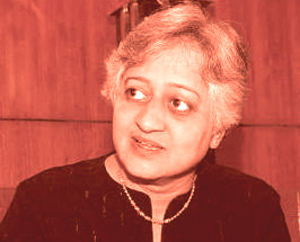 Saudamini Deshmukh with co-pilot Nivedita Bhasin and two air hostesses flew a Fokker Friendship F-27 from Kolkata to Silchar and back in January 1986—the first Indian all-women flight crew and the first such feat on this type anywhere in the world.
Women, especially Those in a highly male-dominated industry like aviation, have to work twice as hard as men to show that they are half as good, observed Governor P.C. Alexander in October 1998, releasing a special commemorative stamp to honour Indian women pilots. Too true. When the aviation industry was still in its infancy, women in many parts of the world were not welcome. The first female airline pilot was Helen Richey, who joined Central Airlines in the US in 1934. She resigned 10 months later when the all-male pilots' union refused to accept her. Unemployed and pushed to penury she ended her life in 1947.
In India, too, the early decades of aviation saw just a few intrepid women venturing to take to the skies, mainly in a private capacity. Lady Dinshaw Petit and Rodahben Sawhney, the first Indian women to fly in 1928, probably did not find the going too tough. Being sisters of J.R.D. Tata, the idea of flying perhaps came quite naturally to them. Urmila K. Parekh was the first Indian woman to obtain a pilot's licence in 1932, though some sources mention the year as 1930. There is an unconfirmed story about another of the early women pilots, Sarla P. Datt, who obtained her licence in 1936. The Maharaja of Alwar needed a pilot to fly his wife's private plane. Since she strictly observed purdah, only a woman would do. Sarla got the job.