Capacity building in focus to prepare for a 4-fold increase in air traffic to actualise the 'Flying for All' manifest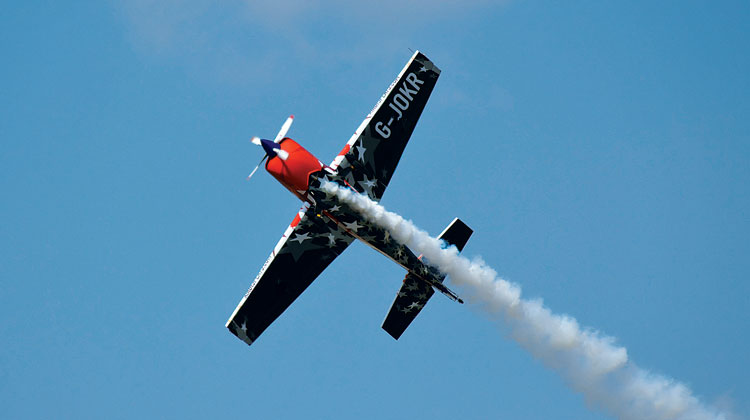 With the underlying theme of 'Flying for All', the global aviation industry is set to congregate at Wings India 2020 Hyderabad from March 12 to 15 with the singular agenda: Laying the groundwork for India's Civil Aviation sector to absorb an expected investment of 100,000 Crore ($13.6 billion) in the next five years alone.
This Global Aviation Summit - India's only focused event on Civil Aviation Industry - is set to be a key platform for policy makers, airlines, airports, industry captains, OEMs and regulators to deliberate on the shape of things to come. Over 150 exhibitors and close to a thousand delegates representing various stakeholders will meet with a focus on capacity building as India prepares itself for a four-fold increase in air traffic over the next 20 years, and for Aviation to be a key accelerator pushing the Indian economy to the $5 trillion threshold by 2025.
The global aviation industry will network and brainstorm on hitching on to the blueprint envisaging a growth in passenger traffic from 315 million to 1.1 billion by 2040, becoming the world's third largest aviation market in the first two years of this two-decade journey beginning now. This growth target involves a $290 billion procurement of over 2,100 aircraft - 900 in the next five years alone - building infrastructure - including 100 new airports by 2025 - to support this soaring business.
Building an eco system to support high growth rates in aviation is on the agenda of the Indian policy maker. As it hosts the who's who of the aviation business from across the world at Wings India 2020, the priorities of the Government of India include making affordable flying accessible to the common man under the UDAAN Region Connectivity Scheme (RCS) and building enabling infrastructure, creating a domestic leasing & financing base, robust MRO support and the disinvestment of Air India.
In a series of high-powered panel discussions and round tables slated at Wings India 2020, Civil Aviation honchos will brainstorm on capacity building for airlines and airports, Aviation Financing and Leasing, Changing landscape of manufacturing, MRO and Start-ups, and on Aviation Safety & Security. Another session will focus on the Future of Aviation - Disruptive Technologies and UAVs.
A Global CEOs Forum during the show has been billed as "an unparalleled platform for aviation companies to explore the networking & expansion opportunities in the presence of Hon'ble Minister of Civil Aviation, Mr Hardeep Puri".
"CEOs Forum would be an ideal platform for leading companies of Aviation Sector to inter-relate, explore and grasp the opportunities for the expansion, thriving and garner the sector in the presence of Hon'ble Minister for Civil Aviation," the organisers stated.
"Wings India 2020 - Asia's largest event on Civil Aviation (Commerical Aviation and GA/BA) - will provide a congenial forum catering to the rapidly changing dynamics of the sector, focusing on new business acquisition, investments, policy formation and regional connectivity. It will provide a fillip to the aviation and restructured focused forums shall be instrumental in attaining the objective of much desired connecting the Buyers, Sellers, Investors and other stakeholders at a common vantage forum. Hyderabad being the hub of Aviation is remain the natural host of the event," the organisers stated.
Under the shadow of the global Coronavirus outbreak, enhanced preventive public health measures have been announced to ensure an incident-free Wings India 2020. A 'No Contact Policy' has been suggested, such as the Indian Namaste in place of a hand shake.
Wings India 2020 is slated to be bigger than the previous edition in terms of participation and exhibition. Over 700 delegates from 10 countries showed up for Wings India 2018. Fourteen airlines were represented in the 2018 edition of the show which hosted 285 G2B meetings. The 15 aircraft on static display included the Phenom 300, Legacy 500, ATR 72, ATR 600 and Dornier. Spread over an area of over 5,000 square metres, prominent exhibitors in the Airport infrastructure segment will showcase opportunities in air traffic control systems and equipment, communication and navigation, cargo and passenger terminals equipment, besides construction and design of airports.
Exhibitors from the Aircraft Machinery and Equipment segment will showcase the latest in aero engines, avionics, flight control systems, command and control systems, electro-optics, flight simulators and trainers, flight navigation equipment, sensors, sound proofing material, aircraft interiors, brakes and wheels, auxiliary and emergency power units and cargo handling equipment.
Flying schools and aviation engineering colleges will represent the vital Skilling segment. The Space Industry, manufacturers of unmanned aerial vehicles and unmanned aerial systems and start-ups representing niche capabilities in the aviation sector will also be represented.
The immense promise of Business Aviation and the challenges on its flight path to achieving full potential will be deliberated upon at length at the BizAv India Conference on March 11. With the Social and Economic Impact of Business and General Aviation in India as the overarching theme, the Conference seeks discourse on meaningful contribution of BA/GA on nation's economy at a time when the Government is aligning policy to support a sharp growth trajectory in the Civil Aviation sector.
The theme also scopes out discussions on infrastructure requirements in order for BA/GA sector to grow to its potential in the coming times. A report by PWC and the Business Aircraft Operators Association (BAOA) will also be unveiled at the Conference.
There will be discussion on Aviation as a driver of economic growth. Infrastructure, taxation and safety challenges will also be highlighted. A big focus of this Conference will be on emerging trends and technologies.
Another highlight will be the Wings India Awards, which will be announced on March 12 to give recognition to Aviation Centres which have redefined flying in India.
The atmosphere of an air show will be restored in this edition of Wings India with the resumption of an aerobatic flying display. The Global Stars aerobatics team from Britain is set to enthrall visitors with a four-aircraft flying display.
Civil Aviation Minister Hardeep Puri will inaugurate the event. A networking Dinner will attended by the who's who of the Indian Aviation Sector and senior Government officials.
Pitching big as an investment destination will be the host state of Telangana. At a curtain raiser event in January, Telangana Industries & IT Minister K.T. Rama Rao promised clearances for investment proposals within 30 days by the state government. Besides the promotion of Hyderabad as an aviation industry hub, Rao spoke about plans for greenfield airports and reactivation of old airports and heliports.
Under the shadow of the global Coronavirus outbreak, enhanced preventive public health measures have been announced to ensure an incident-free Wings India 2020. These include temperature screening of visitors at access points, deployment of a team of doctors, availability of hand sanitisers and stepped up cleaning and refuse disposal to maintain high standards of hygiene. A 'No Contact Policy' has been suggested, such as the Indian Namaste in place of a hand shake.