NetJets to have the right to purchase up to 150 Lilium Jets to be used within NetJets' existing shared ownership programme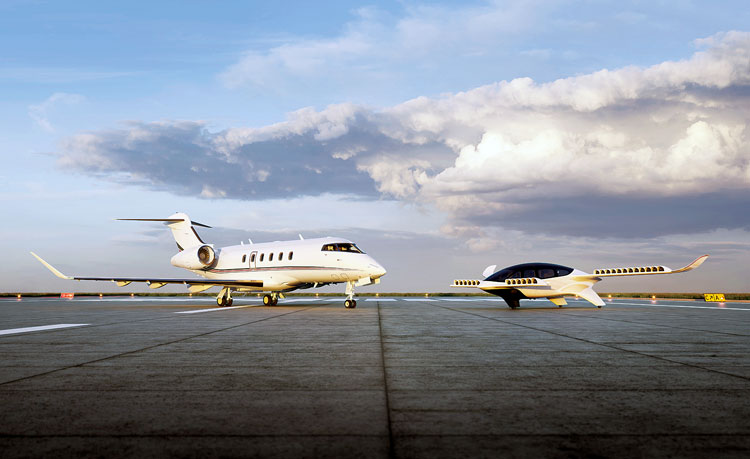 Lilium Jet will allow NetJets to advance its sustainability efforts by offering its customer base regional transportation alternatives
Sustainability has taken centre stage in the aviation industry landscape. Ever since last year, the business aviation leaders joined to commit a target of net-zero carbon emissions by 2030, more and more technological innovations, collaborations and designs are coming up keeping sustainability in mind.
Recently to strengthen the scope of sustainability in private aviation, private jet company, NetJets Inc and aviation training company, FlightSafety International signed a Memorandum of Understanding (MoU) with Lilium, makers of an all-electric vertical take-off and landing (eVTOL) jet, for a proposed strategic partnership.
The arrangement allows NetJets the right to purchase up to 150 Lilium aircraft, introducing more options to NetJets owners to complement their existing flight patterns. NetJets also anticipates supporting Lilium with a private sales campaign for individuals to purchase Lilium aircraft. In addition, the two companies will explore a business model for the operation of Lilium's network in Florida as well as other regions in the US and Europe, the official press release informed.
NetJets claims to operate the world's largest fleet of private jets, and their strong owner base will provide Lilium with scale and support for its ecosystem in the US, where plans for a Florida transport hub continue to progress. The Lilium Jet will allow Net-Jets to advance its sustainability efforts by offering its customer base regional transportation alternatives.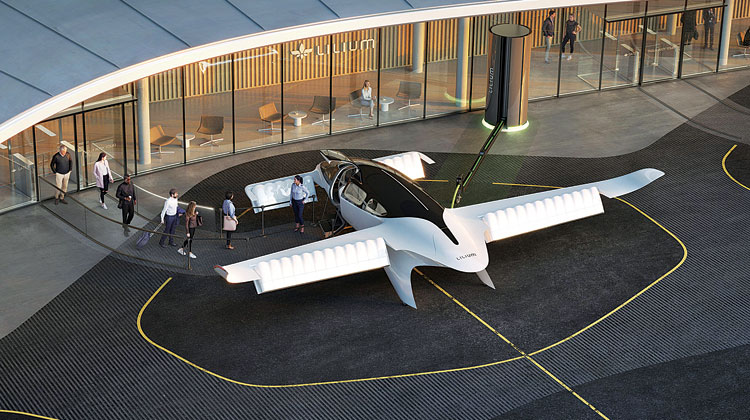 NetJets anticipates supporting Lilium with a private sales campaign for individuals to purchase Lilium aircraft
As part of the arrangement, Lilium would also partner with FlightSafety International Inc for products and services, such as courseware, industry leading immersive and mixed reality training devices and crew training to support Lilium Jet operations. FlightSafety's proprietary training software will deliver flexible and agile learning solutions needed to support the advance air mobility market, the eVTOL company stated.
"Our focus on technology and adaptive learning will help prepare aviation professionals with the highest levels of expertise to support operation of the Lilium Jet," said Brad Thress, President and CEO of FlightSafety International.
LILIUM WOULD ALSO PARTNER WITH FLIGHTSAFETY INTERNATIONAL FOR PRODUCTS AND SERVICES, SUCH AS INDUSTRY LEADING IMMERSIVE AND MIXED REALITY TRAINING DEVICES TO SUPPORT LILIUM JET OPERATIONS
The statement further added that the Lilium Jet, which offers high performance with zero operating emissions, will allow NetJets to advance its sustainability efforts by offering its customer base regional transportation alternatives.
FlightSafety International will provide Crew training products and services that will support Lilium operations. However, the proposed arrangement with NetJets is subject to the parties finalising commercial terms and entering into definitive agreements with respect thereto and satisfaction of certain conditions.
Daniel Wiegand, Co-Founder and CEO of Lilium said, "This partnership is a major step in our mission to build radically better ways of moving and to electrify regional air travel. We believe that the private and business professional segments will be highly attractive markets in the future and, likewise, early adopters of the eVTOL revolution. We couldn't be happier to collaborate with NetJets and FlightSafety to electrify this market and hope to forge a long-term strategic partnership to bring high speed regional electric air mobility to the world."
Lilium claims to be the first electric vertical take-off and landing jet. The proprietary technology at the core of the Lilium Jet is Ducted Electric Vectored Thrust (DEVT) which is said to have been refined through successive generations of aircraft demonstrators. Electric jet engines integrated into the wing flaps provide advantages in payload, aerodynamic efficiency and a lower noise profile, whilst also providing thrust vector control to maneuver the Lilium Jet through every phase of flight, added the company.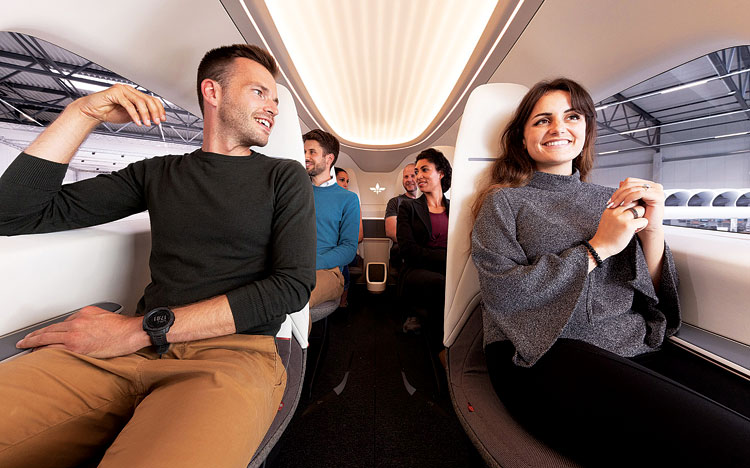 As the eVTOL market grows, regional air mobility and private aviation sustainability are growing in tandem
Adam Johnson, CEO of NetJets said, "We're delighted to partner with Lilium's experienced team to provide sustainable flight services to our customers. Lilium's aircraft will expand our fleet options and provide our customers with a new and flexible means of private air travel."
THE GLOBAL MARKET FOR EVTOL AIRCRAFT IS ESTIMATED TO BE $8.5 BILLION IN 2021 AND IS PROJECTED TO REACH $30.8 BILL ION BY 2030
NetJets believes that sustainability is not a trend for private aviation, but its future. To ensure that NetJets added that travel on a Lilium jet means considerably less carbon impact than taking a gas-fueled car to the same destination, thanks to 100 per cent electric power. And with eVTOL technology, helipad infrastructure becomes available, expanding access to departure and takeoff locations. "Travel to your NetJets aircraft with ease, depart from and arrive in more convenient fixed-base operators (FBOs), and enjoy more time savings on short legs, all while reducing your environmental impact," the jet company stated.
NetJets operates the world's largest fleet of private jets, year to date, its owners have contributed over $1million through NetJets Blue Skies enrollment. The Blue Skies programme encourages Owners worldwide to take responsibility for the environmental impact of their flight by seamlessly purchasing the equivalent amount of carbon credits to ensure their flight activity is carbon neutral, states NetJets.
47,000+ metric tonnes of CO2 offset
Approximately 1,500,000 nautical miles flown with SAF
Nearly 9,500 carbon neutral flight hours purchased
As the eVTOL market grows, regional air mobility and private aviation sustainability are growing in tandem.
According to a report released by ReportLinkr in November 2021, the global market for eVTOL aircraft is estimated to be $8.5 billion in 2021 and is projected to reach $30.8 billion by 2030, at a CAGR of 15.3 per cent during the forecast period. "The growth of this market is mainly driven by the growing need for green energy and noise-free aircraft and the increasing use of eVTOL aircraft for cargo applications and increasing demand for an alternative mode of transport." The report also highlighted that the sudden outbreak of the COVID-19 has taken a toll on various industrial sectors, with aviation being one of the worst affected. However, the eVTOL aircraft market did not seem to have been impacted by the pandemic as much as the aviation industry as a whole. However, in the US, companies like Amazon and USP have already scaled up their usage of electric drones for their deliveries. Electric drones are also witnessing an increased application in Africa, as they are being used as the art of EMS services to supply medicines and amenities as well as transport organs and blood across cities. These factors have helped the eVTOL aircraft market to sustain the overall impact of the COVID-19 pandemic on the global economy.