Better options for both buyers and sellers await, but only if they have assistance navigating global aircraft acquisitions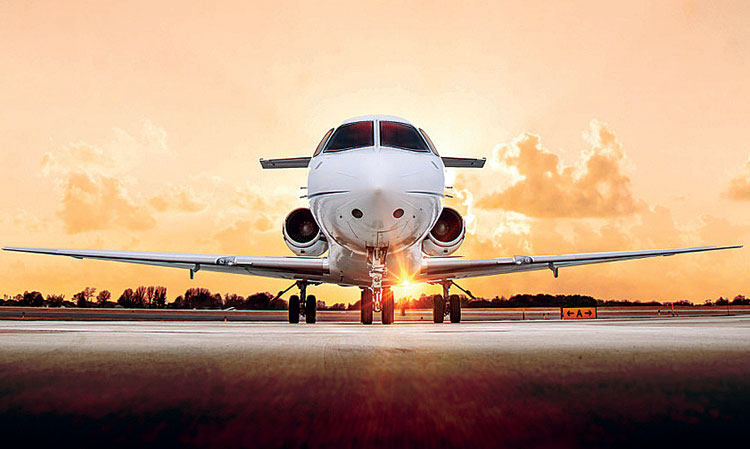 Private aviation continues to be one of the best ways for leaders and officials to overcome pandemic-related constraints
Private aviation saw a 2021 that was unlike any year before. The challenges of navigating a pandemic-restricted world was contrasted by an unprecedented demand for aircraft. The only limit on aircraft transactions in 2021 was the availability of inventory. That was true throughout the world, not just in a particular country or region such as South Asia.
If an aircraft was being listed, it probably already had an offer on it. This trend has continued into 2022. It's absolutely a seller's market, so owners can expect to receive maximum value for an asset which they may want to upgrade. Similarly, buyers are in a better position if they have experienced brokers with large networks of global connections looking out for them.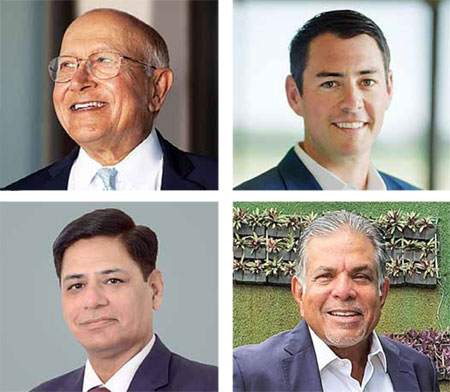 JetHq leadership team: (Clockwise top left) Ted Farid, Chairman; Garett Jerde, Founder and Managing Director; Rohit Kapur, President JetHQ Asia; Sanjeev Choudhary, Vice President of Sales
Private aviation continues to be one of the best ways for business leaders, VIPs and government officials to overcome pandemic-related constraints. The last two years have shown how valuable it is to be in charge of one's own travel and movement. It has driven economic opportunities, many in the region wouldn't have had, with commercial travel limiting or even canceling routes. The commercial pilot shortage, which was already severe, became that much more acute during the pandemic, which private travel alleviates.
FINDING THE OPPORTUNITIES
The world of private aviation is more than just one country or region. It's truly an international marketplace where the best aircraft or deal can only be found past a national border. Better options for both buyers and sellers await, but only if they have assistance navigating global aircraft acquisitions.
BRINGING A LEVEL OF TRUST AND ACUMEN IN AIRCRAFT TRANSACTIONS IS WHAT SEPARATES JETHQ FROM OTHER BROKERS
JetHQ's aviation professionals are able to source aircraft from Europe, the Middle East, Africa and the US to assist buyers in India or South Asia. We put our full resources of worldwide connections to work for clients. Whether that's through international research departments within North America or Europe who track every possible aircraft which may be available for sale, or locally based sales members who understand local languages, cultures and markets to locate the right plane for the client.
India and South Asia have many opportunities for transformative aviation. There is a wealth of business and governmental needs for aircraft and the old perceptions don't match the reality on the ground. Some brokerage firms have ignored the area because of perceived difficulties in completing transactions. We have worked with local partners to find solutions for clients' aviation needs. It has a robust future with more opportunities appearing all the time.
EXPERIENCE AND EXPERTISE
A high level of service and information have been top priorities for JetHQ since its beginning. Founded by lifelong aviation professional Garett Jerde, JetHQ (www.jethq.com) brings together industry veterans and a team of aviation experts and brokers to make aircraft transactions easier for buyers and sellers. To be the dedicated partner looking out for clients' interests, every step of the way. Customers rely on experts who know the local culture, can speak the language and successfully navigate complex regulations.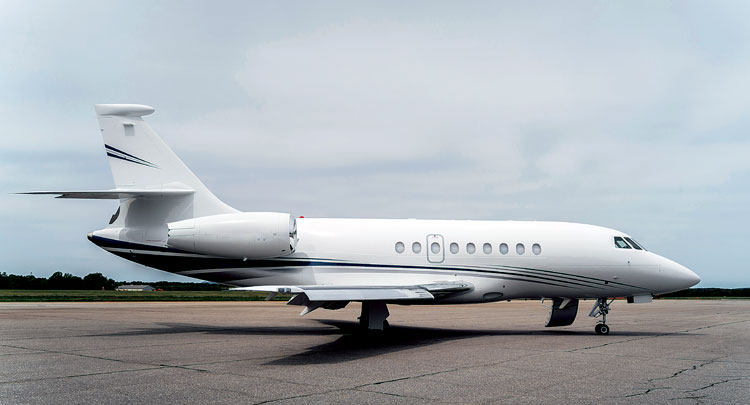 Better options for both buyers and sellers await, but only if they have assistance navigating global aircraft acquisitions
Chairman Ted Farid's 50-year career in aviation combined all of those attributes, having served in leadership positions for iconic manufacturers including Cessna, Bombardier Learjet and Beechcraft. In his decades of work, he built international relationships and broke barriers with new markets in Asia.
Together, Jerde and Farid assembled sales experts who are leaders in their fields, are positioned exactly where they can be of greatest service to clients. That includes Rohit Kapur, President JetHQ Asia, who is familiar in India as the Founder and former President of Business Aviation Operators Association (BAOA). Rohit is ably assisted by Sanjeev Choudhary, Vice President of Sales, who brings decades of experience in aircraft sales.
JETHQ HELPS PEOPLE ACHIEVE THEIR BUSINESS GOALS BY HANDLING ALL ASPECTS OF TRANSACTIONS AND BY PROVIDING OPTIONS ALL OVER THE GLOBE
Bringing a level of trust and acumen in aircraft transactions is what separates JetHQ from other brokers. Because the company has sales specialists all over the globe, JetHQ is able to find the right aircraft for clients to buy and open up entire marketplaces of qualified buyers for those wishing to sell. JetHQ, a member of the International Aircraft Dealers Association, has ramped up its presence throughout the world – including Asia, the Middle East and Africa, and the Americas – to meet its business growth.
The private aviation market is broadening. More concept buyers – a term used to describe people who have never purchased an aircraft – are entering the market. Additionally, existing owners are wanting to upgrade their aircraft via trade. In 2021, JetHQ expanded operations globally to meet this booming demand.
It bolstered its divisions in the Americas under the leadership of Chris Morales, President JetHQ Latin America, and seasoned aviation professional Gabriela Perez de Leon. Clients throughout Africa and the Middle East have benefited from local ties with Kani Saritas, who reports to Dubai-based Rebecca Johnson, President JetHQ EMEA. JetHQ has enhanced its global market research and operations team, keeping clients on top of the changing political and financial conditions throughout the world.
JetHQ team members complete transactions for buyers and sellers looking to right-size their fleets or flight departments. With an exclusive access to a wide range of preowned jets, turboprops and helicopters, JetHQ has the financial resources and in-house contracting to make deals happen.
JetHQ helps people achieve their business goals by handling all aspects of transactions and by providing options all over the globe. In addition to sales and acquisitions, JetHQ works with clients on aircraft inspections, acceptance and deliveries and consulting services. They assist customers with special projects and uncommon requests, including airborne test platforms, medical evacuation, air operator's certificates (AOC), or commercial aircraft.
Let's talk and we can begin a lasting, personalised relationship to fulfill your aircraft needs.