Although Business Aviation in India is very small, it is emerging as a market too big to ignore
By Bobby Chadha,


Chairman and Managing Director
SRC Aviation Pvt Ltd
The pandemic has had a significant impact on the General Aviation Business. It is time now to reassess the state of India's Private Aviation industry and to analyse policy changes that can help revitalise this critical sector.
Foreign business investment is crucial for India's economic growth and in the post-pandemic world there has been a dramatic increase in the use of private aircraft by business travelers globally. It is, therefore, vital that India's policymakers focus hard on developing a safe, dependable, and robust world-class Business Aviation industry in India.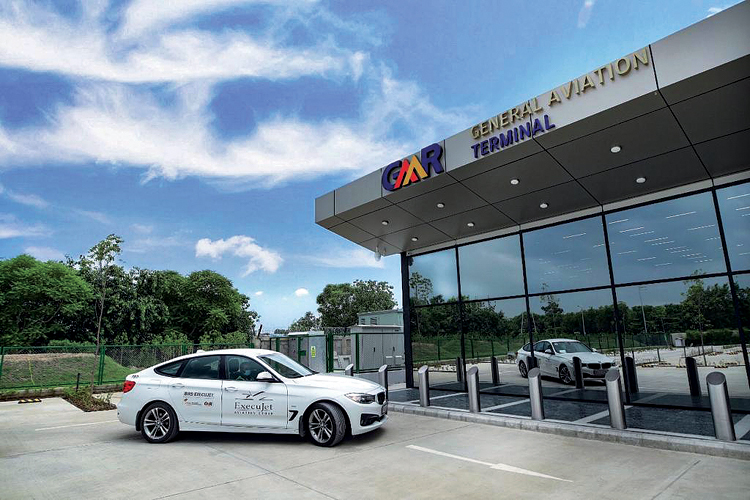 New Delhi, for the first time, got a separate terminal for General Aviation
GOVERNMENT SUPPORT
Private aviation in a country like India, with its extreme inequality, has always been looked upon as a luxury for the uber-rich. As a result, political support for developing this sector has been minimal. There are very few private aircraft in India compared to other large, developed economies. According to the Directorate General of Civil Aviation (DGCA) the number of private aircraft with a Non-Scheduled Operator's permit declined from 412 in 2011 to 365 in 2019. But as India's economy grows, and integrates with the global economy, private aviation will become an important component. And although Business Aviation in India is still very small—estimated at less than one per cent of the global business aviation market—it is emerging as a market too big to ignore. And the government has taken notice. In 2021, the civil aviation Ministry launched an ambitious plan to operationalise five new airports within 100 days. New Delhi, for the first time, got a separate terminal for private aviation, which has made flying in and out of New Delhi much easier for business travelers using private aircraft.
CHALLENGES TO GROWTH
But, as with every new emerging sector, there are growing pains that need to be addressed with regulations. So while privatisation of airports is a good idea, it has led to an exorbitant increase in fees levied by private owners of airports. Combined with high taxes airports in India have among the highest fees of any airports in the world. The government must create policy to keep this sector competitive and less monopolistic in order to keep a check on fees.
A COMBINATION OF HIGH TAXES ON JET FUEL, STEEP AIRPORT CHARGES, AND A SHORTAGE OF PARKING SLOTS AND HANGERS IS A BIG IMPEDIMENT TO THE GROWTH OF INDIA'S BUSINESS AVIATION INDUSTRY
There is also a big need for better maintenance facilities and trained engineers to work on the mechanical and avionics issues related to private aircraft. This has the potential to be a significant service industry but taxes, administrative red tape and old-fashioned rules keep this sector depressed. Most owners of private aircraft take their planes outside India for major checks.
Most owners of private aircraft take their planes outside India for MRO purposes
A combination of high taxes on jet fuel, steep airport charges, and a shortage of parking slots and hangers is a big impediment to the growth of India's Business Aviation industry. The Civil Aviation Ministry has proposed separate terminals for immigration and customs for business aviation in ten large cities, but the plan has yet to be fully implemented.
Finally, with India being a critical country on environment issues and global warming, it is time to gear up for the needs of the future with respect to aviation's carbon footprint and to study the use of SAF (Sustainable Aviation Fuel) for the aviation sector.
SRC Aviation was the first company in the world to earn the ISBAH 1 certification in 2015, followed by ISBAH 2 in 2017. They were awarded ISBAH 3 in 2019, making them the only company outside North America to earn this stringent certification.
ISBAH (International Standard for Business Aircraft Handling) certification is the international standard for excellence in safety management which is given to a company after an extensive audit conducted under the aegis of the National Air Transportation Association (NATA).