With a dynamic representation through BAOA and an active Ministry alongside modified rules and regular deliberations, the acceleration of the journey of Indian GA/BA industry is speeding up. BAOA's Managing Director, Group Captain Rajesh K. Bali (Retd) speaks to Ayushee Chaudhary of BizAvIndia to give an overview of the GA/BA scenario in the country and what can be expected ahead.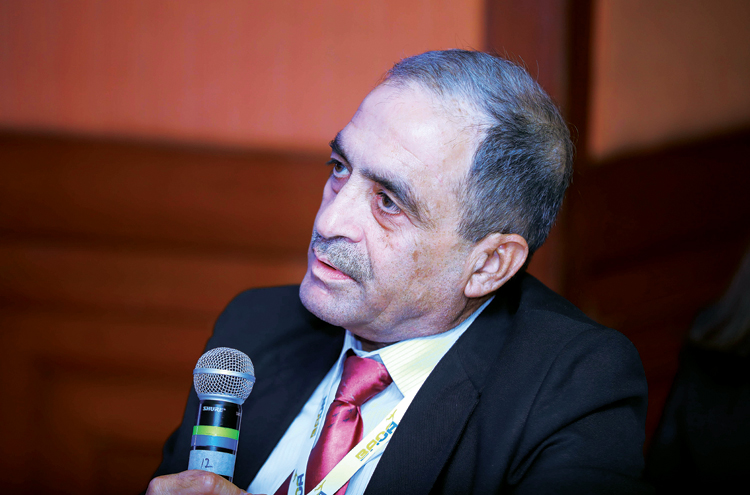 Representing BAOA, Group Captain R.K. Bali (Retd) has been the omnipresent torch bearer for GA/BA in India, tirelessly promoting the cause of this sector and ensuring its optimal growth
PROFILE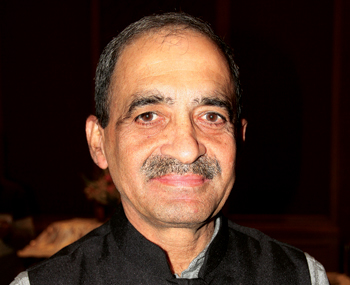 Group Captain Rajesh K. Bali is an ex-Indian Air Force (IAF) officer possessing three post-graduate degrees, including MBA (HR) and MSc (Defence Studies and Strategy) from Defence Services Staff College, Wellington. He worked as Radar Controller for initial seven years and later as Commanding Officer/Head of Administration of various flying establishments of the IAF. He took pre-mature retirement from IAF in the year 2006 and worked as General Manager (Air Safety & Maintenance) in a premier aviation company undertaking non-scheduled operations. In 2011, he joined the newly-formed Business Aircraft Operators Association (BAOA) of India and presently working as its Managing Director (MD). He remains deeply involved in official deliberations on with various issues taken up by small aircraft (GA) industry with the government and regulatory authorities. He is member of International Business Aviation Council's (IBAC) Committee on Policy & Operations which interacts with ICAO for regulatory issues concerning world's small aircraft (GA/BA) industry. He has been member of National Advisory Council, formed under National Civil Aviation Policy (NCAP 2016), as GA industry expert, headed by Director General, DGCA to advise the government on aviation safety matters.
Group Captain Bali is member of National Civil Aviation Committee of CII and leads its sub-committee on General Aviation industry. He is also active member of FICCI's Civil Aviation Committee. He has written many articles in Aviation magazine on issues concerning infrastructural requirements and regulatory changes needed to optimise growth of the industry. He is being regularly invited to speak on aviation issues in industry conferences organised by various Chambers and Associations.
Ayushee Chaudhary (Chaudhary): How would you look back on BAOA's journey over the decade?
Group Captain Rajesh K. Bali (Bali): Through more than 10 years of existence, we as BAOA have established ourselves as the most effective body for government & the regulatory authorities for coordinated efforts to ensure optimal growth of the industry. Today, we are part of the big representative bodies of the industry like FICCI, ASSOCHAM, PHD Chambers, CII as well as a part of the advisory group formed by the Ministry, a year back, for input on various segments of the aviation industry. So, at present, BAOA is a very important and valuable part of the aviation stakeholder chain.
Chaudhary: What are the challenges that the industry faces?
Bali: The challenges are continuous. As is with any dynamic industry, there are always certain concerns but one has to learn to navigate through them. Some of the major challenges to be underlined include the rulemaking process, the tariff, security concerns as well as the utilisation rate.
Chaudhary: What sort of rulemaking process are you seeking, and how can it be achieved?
Bali: The appropriate progressive rulemaking process is one of the major challenges ahead of us. As the technologies improve in an aircraft, old rules have to be replaced by new regulations, and hence it has to be progressive. Rulemaking has to be a collaborative process as well. Like in the USA, it's a very collaborative process there and they involve the industry.
What I have suggested in the meeting with the Ministry is that an advisory group be formed, and joint working groups be created with the involvement of industry people and an expert regulator. However, the aim is not to alter the role of the regulator, the aim is to give them good additional information so they can form better decisions. We want to work at a conceptual level now where we work with DGCA, the industry provides input and then DGCA takes decisions.
Chaudhary: Tariffs have been another concern of the industry. Your thoughts on this and what can be done to alter the same?
Bali: Yes, another challenge for us is regarding the tariff that is applied to us, especially in terms of ground handling charges. Additionally, airport operators tend to charge unreasonably and disproportionately high ground handling charges because small aircraft are considered luxury items.
"OUR BIGGEST CHALLENGE IN THE INDUSTRY IS DISPROPORTIONATELY HIGH GROUND HANDLING CHARGES"
That is one challenge that is being handled through the AERA Act. The formation of AERA in 2009 has been a positive step. Some problems still exist and AERA is not as effective but its slowly moving towards effectiveness, and we have to support them because the airport operators that come in the PPP model (public airports, managed privately) are very strong players and hardly give space for AERA to do its job. For instance, the whole issue around ground handling being identified as aeronautical service and the difference of opinion around that. Our biggest challenge in the industry is disproportionately high ground handling charges. The operators often offer comprehensive services which are not reasonable for small aircraft, so regulatory and tariffrelated challenges exist.
Chaudhary: What sort of securityrelated concerns exist and what is being done for them?
Bali: There are certain security-related issues where again the airport operator wants a big consolidated amount which comes from those with many aircraft but the others who own few get exploited there as well. Another aspect is, for instance, in a protected airport, point-to-point security should be given only if there is an additional threat otherwise it can be left to the option of the aircraft operator. If he needs, he can take permission.
"WHAT I HAVE SUGGESTED TO THE MINISTRY IS THAT AN ADVISORY GROUP BE FORMED, AND JOINT WORKING GROUPS BE CREATED WITH THE INVOLVEMENT OF INDUSTRY PEOPLE AND AN EXPERT REGULATOR"
From a safety point of view, we are working with DGCA as well as IBAC to regulate ground handling services. Often inadequate ground handling is the reason for most accidents as these are not certified people who carry out the work on grounds. We are in discussions as to how we can certify a certain standard without trying to promote any one individual like universities have gradings. We can create something like that and have systems about how people are graded, how & when are they retrained, the frequency of medical checks, and the supervision being given. These need to be handled better which perhaps could increase the efficiency of the industry overall.
Chaudhary: What is the concern with utilisation rate?
Bali: Another problem with NSOP is that the utilisation rate is about 40 per cent. And, the efficiency rate is taken care of with respect to how much is spent on the aircraft. The utilisation rate has to be at least 70-80 per cent of its available capacity. In small aircraft, it should go over 90-95 per cent because as the aircraft becomes smaller, the perhour cost of flying becomes higher. This as well as the security-related issues are being handled through fractional ownership.
Chaudhary: You have constantly highlighted fractional ownership, what is the plan ahead with that?
Bali: So, we are working on a fractional ownership model that will allow multiple owners to own one small aircraft with a certain share and also take depreciation benefits. Hopefully, by the end of this year, you will see companies coming up in India with a fractional ownership model like NetJets which has 600 aircraft in the fractional ownership model. This model allows them to take these aircraft in bulk from the manufacturer, get in a discounted price and then sell shares. So, that way, it is affordable for people who have a limited amount of flying and works well for the company too. At BAOA, that is how we want things to be; fair and reasonable for all so that the industry has a collaborative approach.
Chaudhary: What is the state of GA/BA industry currently?
Bali: Due to COVID factors etc, the GA/BA industry is not where it should have been but things are progressing very fast post Covid. New aircraft are coming, new NSOPs are coming and consolidation will take place through fractional ownership in a very, very big way. The collaborative rulemaking will make way for us to modify our rules faster without compromising the security of the aircraft and we will be able to coordinate with the regulator. The regulator will have less burden of the oversight because of the fractional ownership coming up.
Chaudhary: Infrastructure is a constant concern, what is being done with that?
Bali: We are also working with the government on infrastructure, specifically FBO. Fixed Base Operator (FBO) which mostly in the USA is meant to take care of the requirement of small aircraft and helicopters so we are trying to work with the government for FBOs coming in the real sense. Like in Bengaluru, there are two potential FBOs existing, one is in Jakkur and the other is the old HAL airport. These could become GA/BA hubs in Bengaluru. With the Navi Mumbai airport coming up, both the Mumbai airports can have FBO facilities. Delhi has a separate terminal but the challenge with Delhi is prices so there has to be competition. Hence, we are suggesting considering Hisar and Meerut for the NCR region.
"NEW AIRCRAFT ARE COMING, NEW NSOPS ARE COMING AND CONSOLIDATION WILL TAKE PLACE THROUGH FRACTIONAL OWNERSHIP IN A VERY, VERY BIG WAY"
Future FBOs are expected to come up to handle the infrastructure challenges because the biggest cost of the GA/BA industry is trying to hire the hangers for their continuous airworthiness requirement. And due to the limited availability of FBOs, the prices are high. Once there are more FBOs, there will be a fair amount of competition between them, making room for competitive and reasonable pricing. This shall further allow the operators to pay sustainable charges.
We at BAOA, want the whole ecosystem to progress and function in a fair manner where all stakeholder gets their fair due and we collaborate.
Chaudhary: What is the current status of FBOs in India?
Bali: Right now, there is only one in Delhi and that is also not sufficient right now. You have to look for 3-4 more FBOs for GA/BA operations and helicopter operations in the NCR region so that the prices are rationalised, and that way more people will also be encouraged to be a part of the industry.
Chaudhary: What kind of support are you getting & do you foresee from the government?
Bali: The present Minister of Civil Aviation is very, very active! The only thing is there will always be an issue of some sort in getting everyone on the same page especially when there are inter-ministerial issues as the discussions go on but that's understandable. We are having monthly meetings where progress is noted and issues are talked about. We are hoping to make faster progress but the process has already been hastened to about 50 per cent more efficient and I am hopeful that going forward with joint working groups being formed, this will happen at a more optimum pace.
Chaudhary: Has the desired shift come in understanding the role of GA/BA in a country's GDP?
Bali: GA/BA has to be a robust industry in India if the country has to develop in this Amrit Kal. The industry has to be atleast 50-60 per cent of what it is in the USA in another 25 years' time and the GDP growth is sometimes not just in terms of how many people you employ but also in terms of how efficiently your public is moving, how efficiently your companies are working because decision making is fast, the requirement to be at a place when you need to be at a place with flexible timing is available to you so all this adds to efficiency. I think we are moving in that direction. The only thing is we can't be complacent. We have come many miles ahead but we have many more to go.
In my opinion, any developed country will have to have a robust GA/BA industry; a good, safe & efficient GA/BA industry is a must if you are a developed country.
Chaudhary: How does GA/BA industry see being a part of the regional connectivity scheme?
Bali: RCS actually started as remote connectivity but it catered to connecting unconnected destinations, all of which are not really remote places. However, now they are looking at helicopters which would ensure you are connected to remote areas where even strips are not available but small helipads are available. So, we are now giving more emphasis on that but business jets should rather be kept out of remote and regional connectivity as they are not very viable as far as costs are concerned. We are trying to get ultra-long-range aircraft in India as Indian companies are now spreading their wings across the globe so that needs some rule modifications & that's under our agenda but not for regional connectivity.
Chaudhary: How do the changing political scenarios affect the industry's way ahead, especially when essentials like fuel prices shoot up?
Bali: Fuel prices always have an effect. The only unreasonable thing was that the states were having different VATs, so our Civil Aviation Minister spoke to 17-18 states and asked them to bring down the VAT rates if they want better connectivity in their areas. So, these states have brought the rate down from 25 per cent to 5 per cent.
As far as fuel prices are concerned it will affect everyone and we have to live with that & move on from those challenges and look at how to handle them. If fuel prices stay so high, more sustainable options will come up, and hybrid planes and electrical planes will come. Necessity will lead to new inventions.
Chaudhary: How far is India in getting these sustainable & new technologies like SAF, Hydrogen, etc?
Bali: As far as technology is concerned, we are participating with others in the target of reducing carbon emissions. As BAOA, we are also a part of the International Business Aviation Council which is working at zero emissions by 2050 so carbon emission targets are already decided and these are going to be in line with international norms to be followed in the years to come. Even GAMA is working closely on how to reduce carbon emissions. So, these environmental issues are of concern but whether they are being handled optimally, I am not sure because there are different opinions when it comes to global-level coordination.