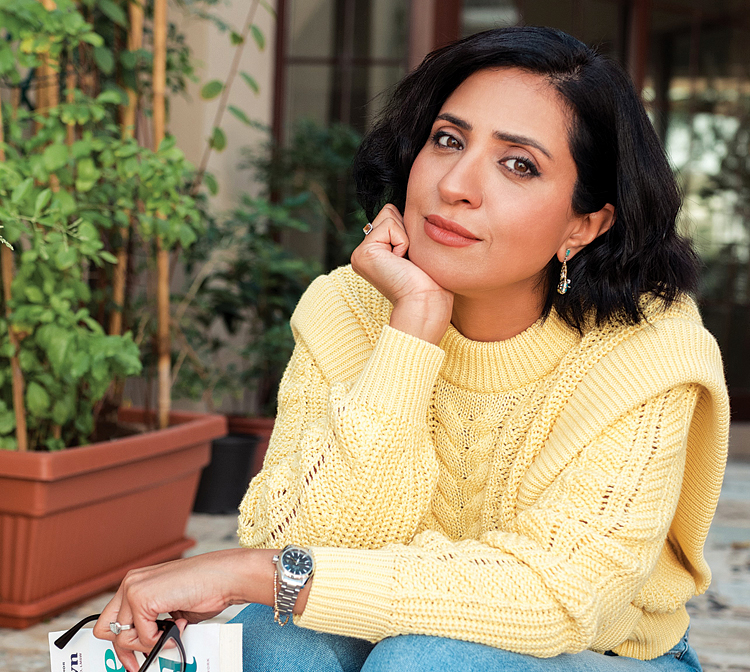 Laila Bin Hareb Almheiri, founder & CEO of Alive Group
AVIATION REGULATIONS
BizAvIndia (BAI): As you have spent over ten years in UAE General Civil Aviation Authority (GCAA), what do you think about the regulatory bodies' role in aviation sectors? What all should be the most crucial roles on the part of regulatory bodies through your eyes supporting aviation industry and ensuring the desired level of growth creating win-win situation?
Laila Bin Hareb Almheiri (Laila): People have misinterpreted the role of a regulator. I believe that the role of a Regulator should be altered to 'facilitator and enabler of sustainable industry growth' rather than viewing them solely as the police of the industry. A regulator should act as a parent to the industry. They should provide wisdom and foster a flourishing environment while advising on harmful risks that may arise.
In order to do that, regulators should have a triad of people:
Individuals who have gathered a plethora of experience throughout their careers.
Young and hungry people who understand and who can relate to the current era of technological advancement, and facilitate digital and innovation dynamics to create a future-ready regulator.
Thirdly, data scientists specialised in behaviour and economics who will work with the first two groups to bring positive and wellaccepted change to the industry.
In the past, being a regulator marked the end of a career path in aviation where individuals retire, while the newcomers were only working in the administration aspects such as marketing, etc. What we currently need is a policy-making engine that aims to represent the triad group that makes up the regulators.
When I say facilitate innovation, I'm not only referring to opening a dialogue of discussion or events, but actually transforming the regulatory approval process by making it flexible to adapt to this innovation.
A prime example is the use of drones – it took more time than expected to give the green light due to a rigid regulatory process. This does not mean that processing and issuing should be streamlined carelessly, rather, the regulatory roles for new innovations should be faster while still being adept. The world is moving at such a fast pace that the innovative regulatory system should be just as swift with its adaptations.
The regulator should find the right balance between the nature of the aviation industry, the end consumer, and the passengers. They need to create an environment that understands the passenger's journey and work with the industry to enhance and protect passengers' rights.
PROFILE
LAILA BIN HAREB ALMHEIRI is internationally celebrated as a prominent female leader in the aviation landscape.
Laila is an Emirati serial entrepreneur who had spent over 10 years with UAE General Civil Aviation Authority (GCAA) as Assistant Director General and Founder & CEO of the Authority's commercial wing (IACT), UAE's Lead Negotiator in the fields of air transport, economic regulations, and the environment. She is also the Founder & CEO of Alive Group, a keynote speaker, and an expert on multiple disciplines with more than three decades of experience in transforming the aviation, cybersecurity, public transportation, and holistic healthcare sectors.
Laila has been honoured by the United Nations' ICAO and IAWA as a global woman leader who has inspired generations. She has also been recognised among the Top 50 Influential Women in the Arab World by Forbes. She has been commended internationally and regionally with the World Women Leadership Awards, the US Stevie Award, and the UAE Aviation Personality of the Year for two consecutive years.
She holds an MBA degree in General Aeronautics, Aviation, Aerospace Science, and Technology and holds a bachelor's degree in Computer Software Engineering and received a certificate to be a Medical Holistic Therapist.
BAI: Do you think it is justifiable to create more of hindrance in the name of regulation or it should be rather facilitating the industry and its growth which can contribute back to the growth of the over-all economy?
Laila: The problem right here is the word "hindrance" which is often associated with a civil aviation regulator. I believe that it's just misconstrued. Our policy is negatively affecting the industry's economic growth (applying policies within the industry is often associated with the cost they need to incur, or it might harm the reputation of the industry. It might also be affecting the passengers' journey where it is often the view of the passenger, an airline, or an airport as a problem). This is where data scientists need to deploy their skills.
BAI: There is also a serious view that the importance of regulatory bodies cannot be done away with as they are supposed to ensure the discipline-based environment too so that the industrial growth doesn't become a mad-race either. How would you articulate this for us?
Laila: I personally don't like the discipline-based environment nor the policing role of a regulator, although adherence to safety is again the number one priority.
It can be achieved without policing tactics through collaboration and building trust as a team.
For example, SSM (safety state management) based on the industry reporting safety incidents and accidents, requires trust in those systems, otherwise, it will not work.
This goes back to the importance of two roles that you often don't see in a regulator - economic and behavioural experts. If our policymaking matched the forward thinking of the industry, then we wouldn't need a discipline-based environment. Instead, we would be seeing a huge leap in innovation and a digital revolution.
One of the problems I've observed is that sometimes those at the top of the regulatory pyramid can abuse their position of authority over a crucial industry sector that supports the economy. This has a significant impact on how a regulator engages with the sector and performs their regulatory duties.
"I BELIEVE THE ROLE OF GENERAL AVIATION IN RURAL AND URBAN CONNECTIVITY WILL INCREASE TREMENDOUSLY IN THE COMING YEARS"
As a regulator we need to understand a few things:
We are public servants. Being a regulator is a huge responsibility, not a privilege.
We serve our country's economic growth, and the industry delivers that growth.
We are public servants protecting individual interests and safety.
We are one team in the industry, and we should operate in the same efficient and immediate manner.
We should listen and learn from everyone - the young and the seniors equally, when it comes to policy making.
We should diversify our regulatory team to the triad I previously mentioned, to maximise efficiency.
GENERAL AVIATION & BUSINESS AVIATION
BAI: Please can you define and elaborate as to what all comes under General Aviation?
Laila: To answer this question, let me quote the International Civil Aviation Organisation (ICAO), which defines General Aviation as: "All civil aviation operations other than scheduled air services and non-scheduled air transport operations for remuneration or hire"
REGULATORS — A TRIAD OF PEOPLE
Regulators should have a triad of people :
Individuals who have gathered a plethora of experience throughout their careers.
Young and hungry people who understand and who can relate to the current era of technological advancement, and facilitate digital and innovation dynamics to create a future-ready regulator.
Thirdly, data scientists specialised in behaviour and economics who will work with the first two groups to bring positive and well-accepted change to the industry.
Business aviation also falls under this category, along with other forms of aviation such as:
Pilot training
Aerial photography
Emergency medical services (critical patients' transport, human organs or medical equipment and medication transport)
Search and rescue (civil)
Agriculture including crop spraying aviation
Monitoring ground traffic movements from the air
Law enforcement, firefighting aviation
Aerial survey work
Covering news from air
Sightseeing or air tours
Flight demonstrations
Drones
b: Please share its role towards the various levels of betterments of any country in the world?
c: Do you think General Aviation and Business Aviation are vital for any of the progressive countries? Why and how?
d: General Aviation and Business Aviation cannot be treated as modes of luxury anymore. What are the points to advocate this understanding?
Laila: Here's my answer to all the three questions above:
Let's take a look at what happened duringthe pandemic. While commercial airlines were suffering, business aviation was thriving. Why? In order to understand this, one must examine the benefits of general aviation first outside of its use for luxury travel.
For instance, general aviation includes:
Medical aid;
Emergency aid
Agriculture support
Humanitarian support
Pilot training
Surveys and scientific research support
Additionally, the boundary between general aviation and commercial aviation is being blurred. Business aviation is pushing to sell its empty seats (jet pooling) in a bit to improve its economic model.
This is why it saddens me to witness the short-sighted views of General Aviation. It has and will always play a critical role in our society.
"IT SADDENS ME TO WITNESS THE SHORTSIGHTED VIEWS OF GENERAL AVIATION. IT HAS AND WILL ALWAYS PLAY A CRITICAL ROLE IN OUR SOCIETY."
Moreover, I believe the role of General Aviation in rural and urban connectivity will increase tremendously in the coming years and it should be a strong stakeholder for a national regulator whose mission is to support national economic growth.
e: Is the industry doing well in the UAE and the Middle East at large? What are the factors behind this, if you can share?
Laila: I prefer not to comment. I will leave that to the General Civil Aviation Authority.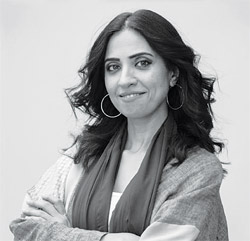 LAILA BIN HAREB ALMHEIRI
FOUNDER & CEO OF ALIVE GROUP
FUTURE AVIATION – HYBRID AND ELECTRIC
BAI: Do you agree that production of batteries also causes a massive level of CO2 emission?
Laila: That's an interesting question. The aviation industry is no stranger to environmental campaigns. The massive demand for batteries will only increase over the years. This drive will bring different challenges to the fore.
For instance, consider battery metals. Metals supply currently depends on mining as a primary source which creates different negative social practices within these mines. The goal, therefore, should be to create a system that relieves pressure on metal supply through recycling which is called a circular battery metal value chain. This could reduce the actual pressure on metal mining and positively impact the environment.
Let's also examine some other impacts of using batteries:
Metal production and mining impacts
The Lithium Gold Rush: History repeats itself with the wars over oil, gold, and natural resources and will continue to spill over into lithium, cobalt, and nickel. World powers such as the United States, Europe, China, and others are already racing for control.
There are also negative labour practices that violate basic human rights mainly in Africa and Latin America.
Environmental pollution and human health impacts
Detonating mountains in search of battery metals like lithium, cobalt, and nickel has disastrous implications for the land, water, wildlife, and people.
As batteries degrade, their chemicals seep into the Earth and contaminate groundwater and surface water with harmful metals. As a result, these metals end up in our water and food supplies, and we may end up consuming them. Since our ecosystem is being heavily bombarded with metals that are not recycled safely, I currently see a lot of patients in my clinic who have heavy metal toxicity, and I don't see this slowing down.