Bombardier Business Aircraft is confident that with India's growing economy, the business community will rely on private aviation as an essential tool to their continued success and development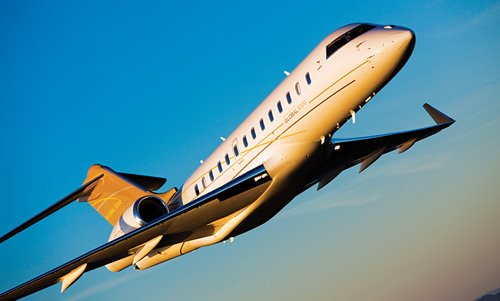 Bombardier Global 5000
Bombardier Business Aircraft (BBA) has been campaigning in different countries on how business jets help in growth of businesses, whether it is a large corporation or a start-up. Studies have indicated how business jets rather contribute constantly to the economic growth of a country, one by connecting regions under-served or un-served by scheduled airlines.
Bombardier Business Aircraft is confident that with India's growing economy, the business community will rely on private aviation as an essential tool to their continued success and development.
Bombardier states that business aviation is an essential part of national transportation systems around the world. It is also key to the success of corporations, both large and small, thereby contributing to the growth of global economies.
Private aviation provides a flexible and cost-effective solution that connects people and businesses locally and around the world. With commercial air travel becoming increasingly demanding, business aviation offers the flexibility to commute efficiently and with ease. Business jet travellers can meet, plan and work aboard the aircraft, maximising their productivity while en route to their destination.
In many instances, business aviation is the most suitable transportation solution for smaller communities, opening the door to global commerce by linking them directly to larger population centres and manufacturing facilities. The ability to easily access smaller airports in regions not served by large commercial airlines allows travellers to fly directly or as close to their destination as possible, cutting down on ground transportation, lengthy layovers and connections in busy aviation hubs, and costly overnight stays in hotels.
With these advantages, business aircraft further enhances the diversity and growth of regional economies, such as in India, which has shown a commitment to private aviation through its investment in infrastructure and by its efforts to reduce regulatory hurdles. Efforts are on among civil aviation authorities and groups, such as the Business Aircraft Operators Association (BAOA), to create a favourable environment for the sector's growth, ensuring better coordination among industry stakeholders, regulatory authorities and the government.