The government has to appreciate the fact that a business aircraft is owned not because of the money one has but due to the undisputed need to do one's business efficiently in the remote areas of the nation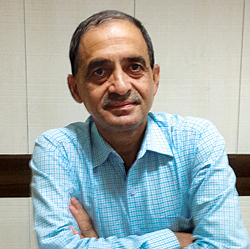 Business Aviation (BA), whether undertaken through private ownership (FAA Part 91) or through non-scheduled 'on demand charters' as part of public air transportation segment (FAA Part 135), has always been considered as enabler of sustainable and inclusive economic growth in developed countries. The United States has remained the leader in BA around the world and, continues to maximise its benefits to remain the leading economy of the world with efficient hinterland connectivity.
In fact, it is air connectivity through a strong BA industry, and not so much the road/rail connectivity that has been the reason for the super economic power that US is today. Air connectivity is much simpler to achieve than road or rail connectivity. Just a small strip of 3,000 to 5,000 feet would connect a remote location with the rest of the world and that too by the most flexible, efficient and faster means of transportation. The US policy planners understood the importance of BA more than half a century back and the nation today has over 60 per cent of the total number of BA aircraft in the whole world. The robust BA industry of the US would make sure the country retains its position as the dominant economic power of the world for decades to come.
BA in Big Economies of Asia
Geographically, the importance of air connectivity in India and China is comparable to the US. Both are big economies with large land mass. In the beginning of the current century, BA developed faster in India compared to China. However, notwithstanding the Chinese army's firm control over airspace in China, there has been much faster growth of BA there since 2007. Whereas, in India the misplaced perception, in some minds, that 'business aircraft is a rich man's tool' led to imposition of unfair and illogical customs duty on aircraft import for BA industry. It was not surprising, thereafter, to witness the plummeting number of business aircraft in India coupled with the nation's economy growing at 7-8 per cent and struggling to achieve its potential of 9-10 per cent growth. While the infrastructure for BA at major cities would take five to 10 years of time to get addressed, the irrational customs duty should not be continued due to wrong perceptions in some minds.
Growth of Remote Areas due to BA
While Alaska in the United States is a shining example of how BA can contribute to the growth of a region, there are cities in India's less developed states of Chhattisgarh and Jharkhand which owe their industrial development to BA. The draft National Civil Aviation Policy (NCAP 2015) rightly emphasises on development of regional/remote connectivity and cites ICAO's study on output multiplier and employment multiplier effects of 3.25 and 6.10 respectively. However, its focus remains within the narrow boundaries of 'affordable air travel for masses'. It is important to understand that demand for passenger traffic would only grow after industrialisation and development of the regional/remote areas. In fact, if BA growth is facilitated in the remote areas, the proposed viability gap fund (VGF), to be provided by the government, would be needed for much less period than 10 years mentioned in the draft NCAP 2015. Rural development being given the main thrust in the recent union budget, it is the high time for the government to look at BA through the prism of industrialisation and development of remote areas rather than the misconceived perception of rich businessman's toy.
BA not just for Industrialists
It is not at all fair to consider BA being used for movements of just the owners of big business houses. BA today is being used worldwide to facilitate modern commercial practices. The problem with airlines of 'big cities connectivity' and 'fixed schedule' aside, business aviation offers companies the quickest, most flexible and reliable means to transport parts and personnel at a very short notice. Even in India today some of the most utilised BA aircraft are those assigned to corporate shuttle duty. At times operated on a schedule these aircraft provide skilled employees' quick, easy and efficient access to company's facilities with minimal disruption to a workday. It is also well known that many big industrialists travel between metros and big cities by scheduled airlines due to convenience and reliability. They do not find it worthwhile to use business aircraft at metro airports due to restrictions imposed on take-off/landing slots and parking. Finally, the government has to appreciate the fact that a business aircraft is owned not because of the money one has but due to the undisputed need to do one's business efficiently in the remote areas of the nation.