Ministry of Civil Aviation has taken up the mantle of becoming a true champion for the general aviation industry bringing new initiatives that will hopefully bring a lot of innovation in the industry in this year
By SUDHIR S. RAJESHIRKE,


CHIEF OPERATING OFFICER, JETCLUB EUROPE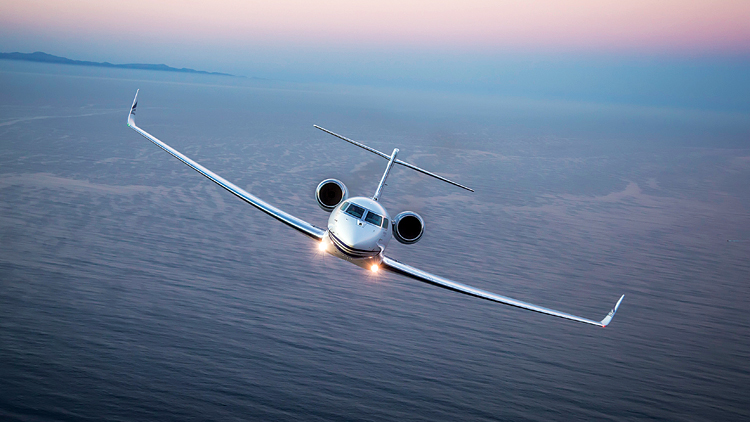 IN 2023, WE MAY SEE A CHANGE IN REGULATION ALLOWING AIRCRAFT BUYERS TO PURCHASE AN AIRCRAFT BY A COMPANY BUT OPERATED BY AN EXISTING NSOP HOLDING AVIATION COMPANY
A new year always brings in certain amount of hope and excitement for every industry. But 2023 may bring in true difference to India's general aviation industry that we have been anticipating since last few years. This is because the Ministry of Civil Aviation has taken up the mantle of becoming a true champion for the general aviation industry bringing new initiatives that will hopefully bring a lot of innovation in the industry in this year.
Previously I have written about key business areas that have the potential to provide a much-needed stimulus to general aviation fleet in India and thereby increasing the economic impact on the aviation ecosystem. I will discuss four of these businesses in this article.
Helicopter Emergency Medical Services (HEMS)
Fixed Base Operations or the General Aviation Terminals
Aircraft management
Fractional aircraft programmes
Let us begin with HEMS. Globally, the market size of helicopter emergency medical services (HEMS) industry is estimated at $5.9 billion as of 2021. In India, the industry is at a very nascent stage. But things are changing. There is an increased awareness and sensitivity in India about the need for saving lives, whenever it is possible to do so, irrespective of the economic impact. As a result, to kick start the HEMS industry, the Government has taken over the responsibility of conducting a pilot programme to cover the costs of medical evacuation for those who need critical care and need to have immediate access to a hospital.
ONCE INSURERS UNDERSTAND THE CONCEPT OF ISSUING INSURANCE COVERAGES FOR MEDICAL EVACUATIONS, THE POTENTIAL FOR HEMS OPERATED BY PRIVATE OPERATORS WILL INCREASE SIGNIFICANTLY IN FUTURE
The first HEMS tender will be awarded in 2023 to an operator who will have to base a helicopter with adequate medical equipment at AIIMS, Rishikesh. This pilot programme will bring forth the benefits of having HEMS access in remote areas. Once such initiatives are successful and there is demonstrated benefit to those whose lives are saved, the HEMS market is likely to see a wider adoption.
However, the Government cannot cover the costs of emergency services for long. This is when the private HEMS operators can step in and take the business model forward. But the general public cannot afford such air services provided by private HEMS providers. As a solution, this is when large insurance companies can come in. Once insurers understand the concept of issuing insurance coverages for medical evacuations, the potential for HEMS operated by private operators will increase significantly in future.
In BizAv India issue 2 in 2022, I had mentioned that business aviation FBOs provide an opportunity to transform the business aviation industry in India. FBOs provide an excellent pre and post flight customer journey experiences. They increase the attractiveness of flying for those who are pressed for time and require safety and convenience of flying general aviation. In December 2022, we saw the launch of supposedly India's largest business jet terminal at Cochin International Airport. This will change the nature of business aviation operations in and out of Cochin. For sure, corporates will see the terminal as an opportunity to use business aviation more for convenience and to a certain extent, a luxurious way of undertaking air travel.
In 2023, Yamuna International Airport Private Limited, the concessionaire for developing airport at Jhewar, UP, is likely to award a long-term concession for the first greenfield FBO at Noida International Airport. The scope of the project will be to develop a world class FBO which may extend to various other ancillary services. Hence this year will mark the beginning of the development of an FBO that could attract international companies to invest in this business. Further, FBO development opportunities will also arise at new airports in Goa, Navi Mumbai and several other airports such as Lucknow, Trichy and Chennai where large scale airport capacities are getting upgraded.
Next, a huge problem being faced by a large number of companies that are in dire need of using a corporate aircraft for their business travel is that they have to either start their own aviation company by getting a Non-Scheduled Operator Permit (NSOP) or using it in private category which increases the acquisition cost by 35 per cent. Hence the number of business aircraft over the last decade has remained almost flat.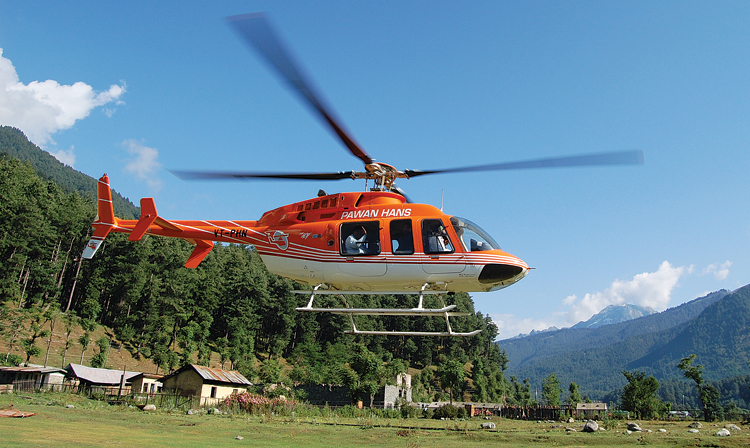 NOT ALL LOCATIONS IN INDIA HAVE THE BASIC INFRASTRUCTURE TO BUILD AND SUPPORT A SMALL AIRSTRIP; HENCE ARE BEST SERVED BY HELICOPTERS
In 2023, we may see a change in regulation allowing aircraft buyers to purchase an aircraft by a company but operated by an existing NSOP holding aviation company. In just one change, this will see encourage companies to easily purchase an aircraft without the hassles of starting their own aviation companies and without significantly increasing their acquisition costs. Further, the Government will see a significant boost in GST revenues as these aircraft will be charged every time they undertake a flight by corporates themselves.
The business of aircraft management by professional aviation companies have changed the nature of business internationally and it is high time the concept of separate owner and operator is recognised in India. This change will bring high quality aircraft management companies in India as well as reduce DGCA oversight significantly. Lastly, the Government will see a surge in GST revenue and thus this will be a win-win situation for everyone in the ecosystem.
Finally, one business model that will supercharge the face of the business aviation industry in India will be the aircraft fractional ownership model. 2023 will see some form of fractional model (may not be pure asset based fractional ownership) that is likely to be initiated. In brief, aircraft fractional ownership model solves the key pain points of serious business aviation. It reduces initial acquisition costs of purchasing an aircraft, significantly reduces operating expenses by spreading it across several other co-owners, simplifies payment for flying hours, saves tax through depreciation benefits and enables asset value protection through a buy-back option.
This fundamental model has changed the face of business aviation in the western countries and, if executed well, will help increase the number of business aircraft by democratising the use of business aviation. However, the Government is likely to ensure that the business model is executed in phase wise so that likely users will gain knowledge of the business model before they commit to a long-term fractional programme.
Therefore, I consider 2023 as the year that will bring positive changes to the business aviation industry. The Ministry of Civil Aviation is doing everything possible to ensure that all hurdles that prevent an industry from growing are removed and ease of doing business in the general aviation industry is simplified thereby providing much needed impulse to this stagnant industry.