It is not difficult to see why airports and airlines would embrace Single Token Travel so enthusiastically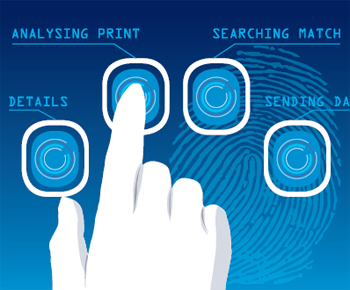 The emergence of 'single token travel' over the next few years is probably the most exciting development for passengers hoping to fast-track through the airport. By capturing passengers' biometrics and travel information into a single digital record, travellers will soon be able to use this token as identification at each step along their journey. It also will provide the ability to combine some travel steps into a single interaction, vastly speeding up the time needed to complete these formalities.
Walkthrough experience
"This is the future of air travel where we can really begin to provide a walkthrough experience, from check-in to the aircraft door," says Matthys Serfontein, VP Airports Solutions at SITA.
The technology allows a passenger's biometric details to be captured through a facial scan at the first touch point in the journey. The biometric record is checked against the passenger's travel documents and a secure single token is created. Then, at every additional step in the journey – whether it is during self-bag drop, at border control or aircraft boarding – passengers simply complete a facial scan without having to provide their passport or boarding card.
"The key to single token travel is gathering and verifying data as early in the process as possible in order to establish a robust token. This includes both biometric and biographic information. And then if necessary to update it with more detailed information at various steps in the journey," says Serfontein.
Proof of Concept
Numerous products using single biometric tokens are being trialed and tested around the globe. This includes SITA Smart Path™ which is being trialed at a major airport hub in the Middle East – one of the world's fastest growing airports.
At this airport, the system captures passengers' biometrics at automated access gates at the transfer security checkpoint. When the passenger goes to board their connecting flight, the biometric information is cross-referenced with the government systems, providing a clear and accurate entry and exit record. A mobile system will also capture biometric details from e-passports using a hand-held smart device, allowing checks to be conducted anywhere in the airport by roving immigration agents.
With more than 75 per cent of all travellers connecting to another flight at this airport, the use of a single token helps dramatically improve security oversight by providing a verified exit check for transfer passengers.
"This is ground-breaking work at a major airport and the first time that SITA Smart Path has been incorporated into the passenger journey; a single travel token that can connect across airline, airport and border management systems. Next we will work with a similar-sized major international airport, also in the Middle East, to use the single token across the entire journey from check-in to boarding," says Serfontein.
Integrated solution
A key advantage of the new technology is the ability to use and integrate with existing airport infrastructure – including industry standard common-use, self-service equipment such as SITA's Airport Self-Service Gates and Automated Border Control (ABC) Gates – making rapid deployment easy and cost-effective. Smart Path is also integrates with government systems and databases, providing a full picture of each passenger.
"SITA has a strong record of introducing new self-service products across the entire passenger journey as well as a strong border management system in our iBorders solution. SITA Smart Path™ allows us to build on these systems to create a single, self-service process using existing common-use infrastructure to simplify passenger processing for all airport stakeholders," says Serfontein.
Clear benefits
It is not difficult to see why airports and airlines would embrace this technology so enthusiastically. It will improve security oversight and elevate the passenger's travel experience while speeding up passenger processing and reducing the resources needed to manage the travel journey.
Looking further into the future, Renaud Irminger, Director of SITA Lab, sees this technology developing even further. "For us the ultimate goal is to have the single identity token permanently and securely stored on your phone and you simply swipe your device at each step of the way at any airport in the world," says Irminger.
"There is still a lot of work to be done in agreeing the global standards and security protocols needed to use the mobile application across all airports but clearly this is the next step."
While the full potential of single token travel will continue to evolve over the next few years, SITA Smart Path™ puts a truly walkthrough experience within reach of airports sooner than expected.