Business Aviation's long-standing commitment to sustainability and carbon emissions reductions were on full display at the NBAA's 2022 Business Aviation Convention & Exhibition (NBAA-BACE) with exhibits and education sessions about evolving technology, sustainable aviation fuel (SAF) and other solutions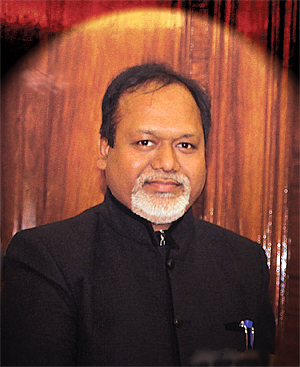 The melting point of Business Aviation leaders, entrepreneurs, services, products, discussions, displays, and deals, NBAA-BACE marked the 75th anniversary of its founding this year. Held from October 18-20, 2022, it charted the path ahead for the business aviation industry with a specific focus on sustainability and innovation. A report on the same is a part of the issue as the lead story.
Our Exclusive story in this issue is an interview with Air Marshal Sreekumar Prabhakaran, Air Officer Commanding-In-Chief, Western Air Command, Indian Air Force. With two very active fronts, he is in the hot seat and his command needs to remain vigilant 24x7, 365 days a year. "We have to constantly stay alert and ready, since both our neighbours are less than friendly," he says during his interaction with SP's Aviation on the challenges regularly faced by the Air Warriors under his command.
It has been an eventful time for the aerospace and defence industry with new inductions, airshows, launches and events. From that list, last month also marked nine decades of the Indian Air Force (IAF). The theme for this year's celebration was "IAF: Transforming for the Future". In a break from tradition, the IAF Day parade was held at Chandigarh this year. This edition of the magazine includes the address of the Chief of Air Staff Address on Air Force Day Parade, October 8, 2022. A report highlighting how the Indian Air Force celebrated its nine glorious decades of grandeur is also included in the edition.
The Defence industry in India has been receiving a major boost from companies across the globe that are willing to Make in India. The IAF inducted the indigenously designed and developed Light Combat Helicopter named "Prachanda" in Jodhpur, designed and developed by Hindustan Aeronautics Limited (HAL). In another boost, Prime Minister Narendra Modi laid the foundation stone of the C295 Aircraft manufacturing facility in Vadodara. Set up by Tata Advanced Systems Ltd in partnership with Airbus Defence and Space, Spain, the facility will be the first aircraft manufacturing facility in the private sector in the country. This is the first project in which a military aircraft will be manufactured in India by a private company. Details of these have been covered by Ayushee Chaudhary in the edition. Also, Saab, the Swedish Defence major, announced its plan to set up a manufacturing facility for the shoulder-launched Carl-Gustaf M4 weapon system in India. To be operational in 2024, it will be Saab's first manufacturing facility outside Sweden for producing the Carl-Gustaf M4, Neetu Dhulia reports.
The 14th China International Aviation and Aerospace Exhibition (Airshow China) is about to take off. It is the only international aerospace trade show approved by the Chinese central government, and supported by Chinese aerospace industries. Given the tremendous strides that have been made by China in Military technologies, the world will watch this show with a lot of interest as some of these latest technologies from China will be on display. A show preview is included in this issue of SP's Aviation.
All this and more in this issue of SP's Aviation. Welcome aboard and we wish you many happy landings!