The rest of year 2022 and the near term future will continue to remain a strong Sellers' market, with Owners dictating terms on prices and terms and conditions of the purchase.
By ROHIT KAPUR


PRESIDENT, JETHQ ASIA
That the past two years, since the onset of the pandemic, has been a roller coaster ride for business aviation is common news. What was expected to be a major blow to the industry, turned out to be best two years in the last decade and a half, or since the global economic melt down of 2008! For an industry in 2019, which was slowly limping back to pre-2008 levels after years of struggle, the pandemic gave it a major booster shot for a high growth trajectory. Aircraft values, which had touched almost rock bottom by 2013-2014, and were slowly coming back to normalcy by the end of 2019, saw some record valuations for aircraft by the end of 2021. Suddenly everyone wanted to buy an aircraft, and there were not enough of them around. Inventory in the pre-owned market came to lowest ever levels, and everything which had wings and an engine, and could presumably fly, had a buyer for it! Some say that this had surpassed even the heady period of 2005-2008, when business aviation was booming, spurred by the demand from USA, and the new economic powers of Russia and China!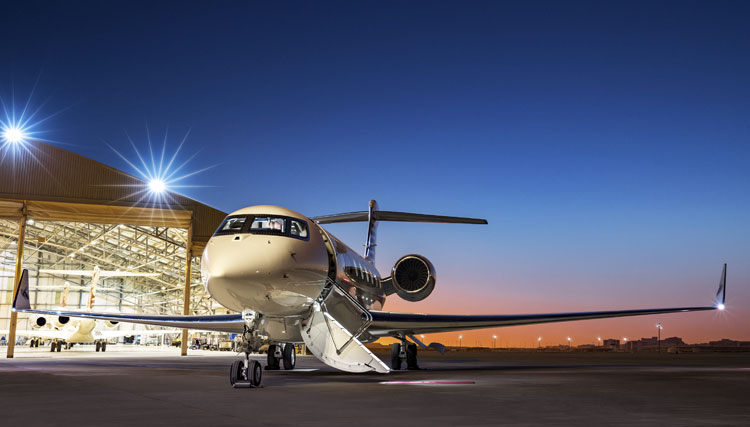 Due to the pandemic, Everyone who could afford to, wanted to own a private aircraft, including a number first time or "concept" buyers
So, what really caused this to happen in the past couple of years, and what can one expect in the next year or so. Let me try and analyze some of the issues here
REASONS FOR THE BOOM
The most obvious one is the pandemic. As the panic spread, and the borders closed, travelling commercially from one destination to another became increasingly difficult in the first half of 2020. Most airlines were on ground for the first half of 2020, and slowly resumed some flights as the year went by, operating at highly reduced capacities. Discerning travelers, who had to travel for business, found themselves stranded and unable to commute. Plus, the fear of infection at airports and commercial airlines. Suddenly, everyone who could afford to, wanted to own a private aircraft. This included a number first time or "concept" buyers, who had never thought of owning aircraft earlier.
OEMs were caught off guard, and still wondering on options, when the pandemic hit the world. Most of them did what they know best, that is cut costs, slow down production, and fire employees, especially the contractual ones. This happened across all major OEMs in the first half of 2020. None of them expected the demand to come back so quickly. By early to middle 2021, demand was soaring, and there were not enough planes in the market. OEMS realised that they needed to ramp up production and deliveries. However, ramping up is always a more complex process than slowing down. Getting back workers, starting the production lines, and placing orders on suppliers, all need a lead time. Suddenly new aircraft deliveries got pushed out even further, putting pressure on the pre-owned inventory, which was already drying up. There were too many buyers and too few aircraft, and the obvious result was the firming up of prices of preowned aircraft.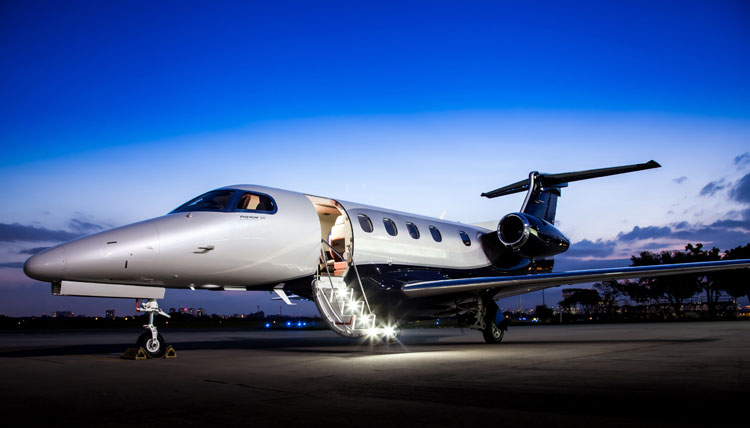 The year 2022, or the balance of it, will continue to remain a strong Seller's market
Like the markets, aircraft prices are also subject to bull, and bear runs, and market corrections. 2020 mostly saw a correction taking place in a market that had been caught in a bear run for a fairly long time. In 2007, you could buy a 10-12-year-old Gulfstream GIVSP for about $20 million. This aircraft had been sold new at about $28 million at delivery and had depreciated at average market depreciation of 4-5 per cent per year. In 2017, the same aircraft was being sold at $3.5 to 4 million, at an average market depreciation of seven per cent to eight per cent per year, and in some case at about 10 per cent per year. There were too many aircraft, with too few buyers. In some cases, inventory levels were more than 10 per cent of the total aircraft that had been delivered, making it into a strong Buyer's market. A correction was long overdue and on the cards.
The US market saw a boom like never before. Aided by additional depreciation benefits provided by the Trump regime, it made business sense for companies to buy aircraft. A long way from the time when the CEOs of the automobile companies were ridiculed for traveling to the Capitol in their private jets, to seek concessions for the industry that was reeling in the aftermath of the economic melt down of 2008. Suddenly, owning your own private aircraft was not only sensible, but also very cool. If nothing, the pandemic made the global rich, richer, and the poor, poorer. And private aircraft were always sought by the rich, who now had more liquidity at their disposal.
New emerging economies in South and SE Asia, such as India, Vietnam, Thailand, Malaysia, Philippines etc also saw a spike in demand in their respective regions. The Chinese economy slowed down due to various reasons, making some aircraft available from the that region. However, the global image of China had taken a beating, especially after the accusations of the "China Virus", and not many countries around the world were happy to buy Chinese assets, and always kept it as a last option. This combined with the difficulty of buying an aircraft from China, made it challenging to buy Chinese aircraft.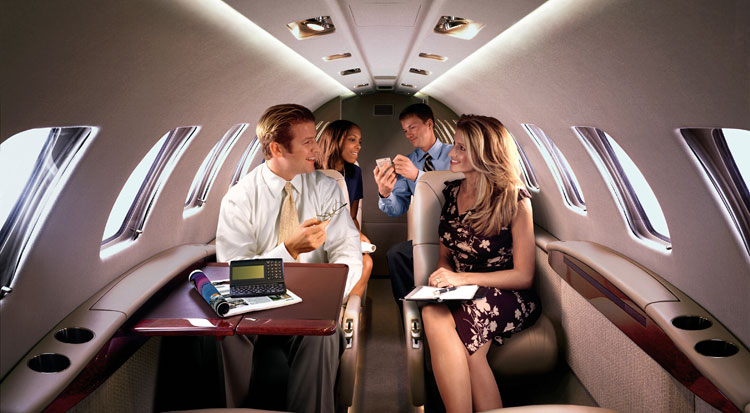 The worst of the pandemic is behind us, and barring some spots, people are mostly vaccinated and more confident to travel again
WHAT LIES AHEAD?
What is going to change in 2022 and the coming years, and what can aircraft buyers, sellers and brokers expect?
The worst of the pandemic is behind us, and barring some spots, people are mostly vaccinated and more confident of getting back to normalcy, and travelling again. Airlines are back in business. However, for people who made the switch to travel by private aircraft, it is not going to be easy to go back to commercial travel. In fact, the concept buyers are going to want to switch over to bigger and better aircraft, as by now they have realised the benefits of travelling private, and the folly of buying the first aircraft in a hurry.
Commercial air travel will not be the same again for a longtime to come. Visuals of unsavory meals, served in disposable cutlery on long flights are posted on social media every day. Try flying United from Delhi to Newark in coach class, and you will know what I mean. Do the people with money have patience with that? I do not think so!
Though OEMs have ramped up production and deliveries to pre-Covid level, their order books are so full that the next deliveries of almost all aircraft are not before the end of 2023 or mid-2024, that is more than one and a half to two years away. Before 2022, most of the new aircraft were being delivered within a period of six months to one year, including the popular large cabins. It is unlikely that deliveries will come back to this before 2024-25 or so. The pressure on pre-owned inventory will continue.
This analysis will not be complete without talking about the Russia-Ukraine conflict. This is the biggest unknown and the industry is waiting and watching on how it plays out. The watertight sanctions against Russia have resulted in most of the aircraft being flown by Russian owners and entities grounded. The ones that are not grounded, will soon be, as the financers/lessors pull the plug, the insurance companies cancel the insurances, and the OEMs withdraw the spares and warranty support. The big issue here is, will these aircraft flood the market, or will they remain standing on the ramps, slowly rotting away, as the sanctions will not allow them to be resold in the pre-owned market? This is the billion-dollar question, and we have to wait and watch as to how soon peace returns, and to what levels will these sanctions be enforced. I would not like to hazard a guess on this. In case these aircraft can find their way to back the pre-owned market, some pressure on the inventory will ease off. Similarly, OEMs may have to cancel a number of orders from Russian buyers and entities, thus easing the delivery timelines for new aircraft.
To sum up, I would say that if anyone is holding their breath for the supply to improve, or the prices to come down in 2022, please don't do so. The year 2022, or the balance of it, will continue to remain a strong Seller's market, with Owners dictating terms on prices and terms and conditions of the purchase. It seems difficult now to even convince Owners to allow a proper pre-purchase inspection on the aircraft, as there is always another Buyer at a better price, who is ready to buy with a light or no pre-purchase inspection! My advice to genuine Buyers is that this is not the time to "nickel and dime". No Seller has the patience for negotiations, and most of them are selling at higher than asking prices! If you like something, just move quickly, and buy it. The Sellers need to remember that what goes around, comes around. After being in the woods for a long time, they are now raking it in, and some of them are behaving very unprofessionally. Changing prices and deals in the middle of transactions is not very professional. When the markets turn, it will be payback time. And for the brokers, I would say this is a good time to do deals and build your credibility and relationships. Everyone remembers who stood by them and who did not, when the chips were down.